Model:
Upgrade your purchase with these options:
Delivery is charged at cost.

overview
Symphony System Enhancer
Entry level algorithm em field conditioner
4 dual energy coils
Plug 'n play installation
Additional antenna for optimum tuning











What is Coherence Technology?


Russ has been a big fan of electromagnetic field stabilisers (Coherence Technology) since we started selling the original QRT Quantum Symphony back in 2006.

Not really a mains filter or conditioner in the traditional sense, these 'enhancers' are small boxes designed to sit close to your system and reduce the effect of stray electromagnetic fields. The manufacturers tell us that by generating their own, lower-frequency field, the devices effectively 'tune' the RF noise to improve fidelity. Our own listening tests proved to us how effective they are.

The original manufacturers of Quantum Symphony sold their business about 10 years ago, but we were pleased to find a related product, the Clarity Pro, which offered a similar approach. We've had very many enthusiastic users (including Russ) of the Clarity Pro until it was discontinued earlier in the year. So imagine our delight when the original manufacturer of the Symphony contacted us to say he had set up a new company to offer two new, completely re-designed Symphony models!

Enhancers like these work on the principle of 'coils' to generate their fields – they are the part of the component that does the work. There are two new Symphony models – the standard Symphony which features four coils, and the Symphony Pro which has six (by contrast, both versions of the older Clarity Pro had just three). The electronics are mounted in compact cases which can sit anywhere in the listening room, though we like to have them positioned close to the system, and preferably behind. Each unit comes with an antenna that can optionally be used to adjust and strengthen the effect.

We had very good results with the units on test. The music was calmer, there was more information and it was easier and more enjoyable to listen to. Both units made the sound richer, more like a live performance – there was simply more access to the music. We liked the effect of the Symphony; and we loved the effect with the Symphony Pro!

Dimensions
Width: 140mm
Depth: 165mm
Height: 40mm


Money Back Guarantee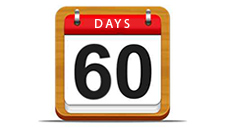 Don't forget! We're so confident in the performance of this product that it is covered by our 60 Day Home Trial with Money Back Guarantee. Buy the product and if you're not completely satisfied, you can return it within 2 months for a refund. For full details click here.



Using the Symphony
Using the Symphony in your system
Symphonies address the problem of mains noise in a different way to our other conditioners and filters and work very well in conjunction with our existing Silencers, Purifiers, Clarity Mains Units and Zapperators – and those from other manufacturers too. They also work well with our Balanced Mains Units if you have these.
The Symphony comes supplied with an external power supply which can be plugged into any mains socket. Powering the Symphony from a good, clean mains supply such as from one of our mains extensions can further benefit performance, but is not essential if you don't have a spare socket.

Start by placing the Symphony in a central location within your hifi. Once connected and powered up, have a good listening session. Then experiment by adding the antenna.
Using the antenna is optional but recommended and there are a couple of suggested ways the antenna can be fitted in your system. The first is to fix it to the wall behind your system, if the wall is close enough; the second is to split the wire into two (it pulls apart) and drape it horizontally over speaker cables – one half over one speaker cable and the other
2 Year Warranty
The Symphony comes with a 1 Year Warranty - this means we will cover against manufacturing faults and defects for 24 months from the date of purchase.
Overall product rating

5

/

5

reviewed by

Simon Welbourn




25 Sep 2021
Yes, I recommend this product.
The Symphony seems to create a larger than expected effect due to a synergy with all the other RA filters, grounding etc. The 'air' around individual instruments is hegely improved and I have never heard stereo sound so effective, with a genuine 3D recording space apparent. The aerial makes a big difference, especially near the AC lines/power supply side of my system. It makes another big step towards being there musicality. I am powering it with a RA DC supply which is a big improvement on the supplied wall wart. I plan to buy another Symphony asap.