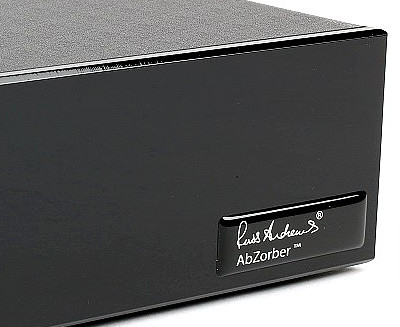 Testing the product, Paul observes that the effect is immediate: "your favourite records ... suddenly benefit from a lowering of the noise floor." Listening to the track Fog over Frisco by Yo La Tengo, he noticed how, without the AbZorber in place, the twangy guitar was far too dominant, whereas with the filter in place "bass heft was enhanced and was fully formed while the previously invasive twangy guitar was appreciably calmed".

Again, moving onto Handel's Sinfonia he observes that, without the AbZorber, "the delivery is a sonic mess as each instrument falls over each other". Plug it in and distortion is removed, allowing "the edges of detail to be present and correct".

Here is a good lesson in the importance of listening rather than judging the sound performance of a product on the way it looks; in summing up, Paul states that the AbZorber is "a simple piece of technology in appearance ... but it works hard to remove deleterious noise, improving all aspects of the musical spectrum".
Buy The AbZorber here