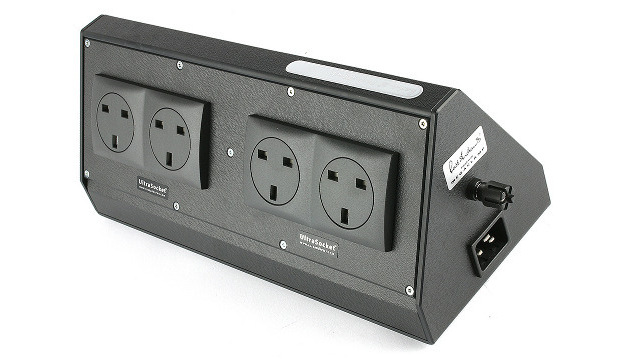 "everyone seemed to be talking about it at the time and there was so much publicity surrounding it that we could hardly make them quick enough to supply the massive demand this created. Looking back, it is difficult to credit the effect the PowerBlock had, but you just need to see how many competitors have followed in our footsteps to recognise the impact. That said, the PowerBlock hasn't stood still and I think the latest version with our UltraSockets still remains the best mains block you can buy."
About the PowerBlock™

The PowerBlock is our no-compromise Hi-Fi and Home Cinema extension. It has eight sockets... in our opinion offers real improvements in sound and picture quality... will last a lifetime... and is a real talking point.

Key features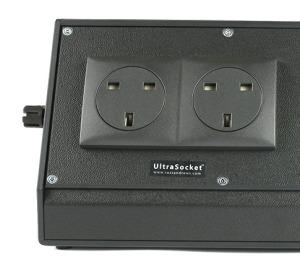 Sockets - Our standard PowerBlocks feature our well-regarded SuperSocketsTM. These are the very high quality MK sockets which we treat with DeoxIT contact enhancer (we use a special jig to get at the internal contacts). As an option on the UK and Euro Blocks we now also offer our UltraSocketsTM. UltraSockets use very high pressure contacts for a low impedance connection (the earth terminal is nickel plated) and for good measure we treat the sockets with DCT and DeoxIT for ultimate performance.

There are two double sockets on each side of the PowerBlock, giving the capability of connecting up to 8 pieces of kit. We invert the sockets to make it easier to connect your mains cables - there's no need to twist them to plug them in.

The standard Euro versions also feature high quality MK Euro (schuko) sockets (there are similarly eight sockets in total) which we also treat with DeoxIT contact enhancer. Again, you can choose the option of Euro UltraSockets.

The US versions of the block feature eight sockets on one side of the block only. They can be ordered with high quality standard US mains sockets or the superb WATTGATE 381 sockets which are equivalent in their plating and performance to the WATTGATE 350i Gold IEC connector.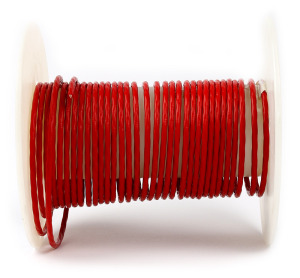 Wiring - You can choose the type of wiring your block's sockets are connected internally with. Choose copper and the block is wired with Kimber's TCX cable. TCX is a heavy gauge, Ultra Pure copper cable, of the same quality as the individual wires woven together in our PowerKords, but capable of handling higher currents.

Choose copper/silver and four of the block's eight sockets are wired Kimber's Hyper Pure Silver cabling for lower impedance and better bass performance. The other four sockets are wired with Kimber's TCX cabling. Choose Silver and all eight sockets on the block (and the 16A outlet at the end of the block) are wired with silver.

Spike protection - PowerBlocks are fitted with our MegaClamp spike protection. We believe that spike activity on the mains supply can degrade the sound quality from your equipment (they can raise the background noise level in amplification circuits); remove them and in our opinion the sound is cleaner and clearer. Our MegaClamp components were developed for use in the communications industry; we've found that they are the most effective way of absorbing spikes affecting your Hi-Fi or Home Cinema.

Add Clarity Mains filtering to your PowerBlock - In our view, our Clarity MainsTM unit brings even more performance benefits to our PowerBlocks by using Coherence TechnologyTM to help reduce noise. They're so effective that we're giving you the option to have th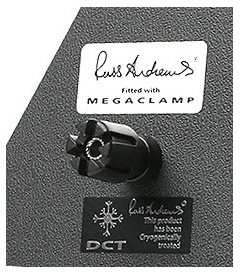 e Clarity MainsTM circuit fitted internally to the PowerBlock - saving you money and space on buying Clarity MainsTM separately.

Additional earthing - Each block is fitted with an earth terminal, to allow you to add an additional earth to your Hi-Fi system. Click here to find out more about earthing.

Connecting to the mains supply - PowerBlocks are fitted with a 16A IEC socket which allows you to choose the grade and length of cable you need to connect it to the wall socket. We recommend you opt for either the PowerKord-300 or PowerKord-500. When choosing your mains cable, make sure you select the version with the 16A IEC connector.

Adding an extra block - PowerBlocks have a second 16A IEC outlet at the other end to allow you to daisy chain a s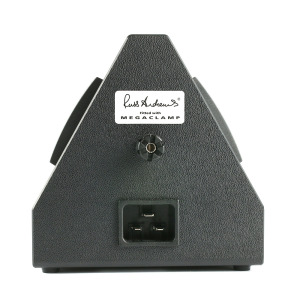 econd block if you need to. Contact us if you need a cable to do this.
PowerBlock Dimensions
Width: 135mm
Height: 133mm
Length: 327mm

And for your peace of mind
PowerBlocks are specially made in UL-90-V0 ABS (a type of thermoplastic) which has been chosen specially for its sonic qualities (we've found that plastic extensions sound much better than metal extensions); durability; and the ability to resist shocks and high impacts. Additionally, the material is fire resistant and can be recycled.



All PowerBlocks come with a 25 year warranty and a 60-day money-back guarantee

Share this: