The PowerKord-100™ UK mains & W320 EVO
Upgrade your purchase with these options:
Delivery is charged at cost.

Overview
PowerKord-100™
Building on the performance of the previous PowerKord range, PowerKord-100™ features eight separately-insulated woven conductors wrapped around a heavier gauge central earth core, which gives the cable a lower impedance and improves the efficiency of the woven design.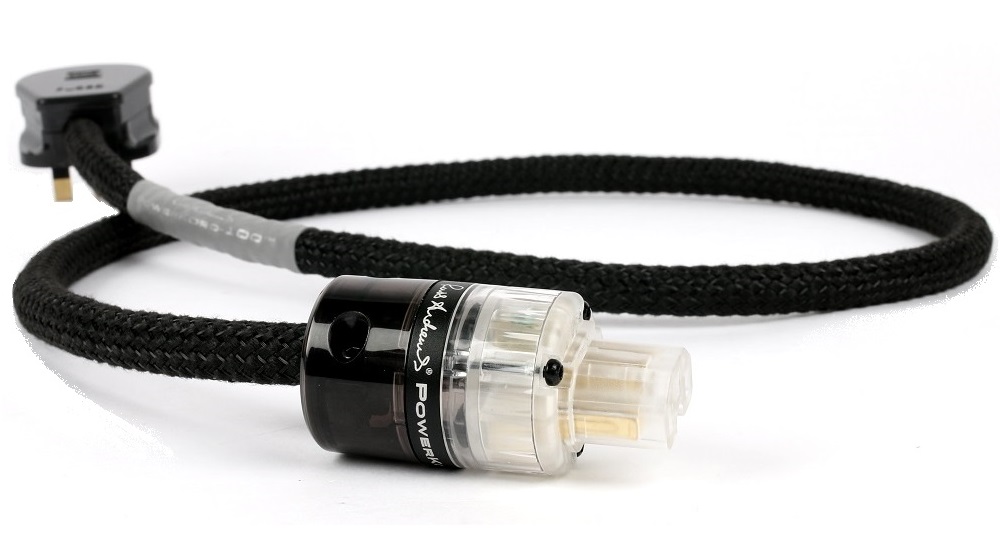 We find that connecting your equipment with PowerKord-100™ delivers a sound that is fuller, more detailed and more open and natural... but don't just take our word for it! Fit one to your to your CD player, turntable or integrated amp and assess for yourself the improvements it can make (our
money-back guarantee
gives you 60 days to try it out!).
PowerKord-100™ Cable Features

Progressing from the established Kimber woven cable design used in earlier PowerKords, PowerKord-100™ features a much thicker earth, more than twice the size of previous models. In our opinion, a good, low impedance earth is critical for achieving a rich, natural sound.


The larger gauge earth also serves to expand the woven cable. We call this our new wide-format woven geometry.


Finally, the PowerKord-100™ is encapsulated in an improved Noise Reduction sleeving. The sleeving uses a combination of two strand thicknesses to achieve flexibility and a softer, more tactile feel to the cable.
The right connection
Most Hi-Fi and Home Cinema components - such as your CD player or integrated amp - are fitted with a standard 10A IEC (kettle type) socket. For these, along with our PowerBars™ and X-Blocks™, choose the W320 EVO IEC below left. If you are fitting your cable to one of our PowerBlocks™ or UltraPurifiers™, you'll need to choose the Wattgate W320iHC IEC, shown below right.

If your equipment has a mains lead fitted directly into the unit, rather than using a socket, use our Male IEC adapter pack -
click here
Optional Upgrades

We offer a number of additions and treatments to take the performance of your PowerKord™ to the next level. To find out more, click on the icons above right.
Money Back Guarantee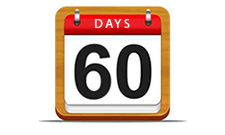 Don't forget! We are so confident in the performance of this product that it is covered by our 60 Day Home Trial with Money Back Guarantee. Buy the product and if you're not completely satisfied, you can return it within 2 months for a refund. For full details
click here.

Specifications
Kimber's unique cable weave


8 hyper-pure copper Kimber Kable conductors, separately insulated and arranged in our new wide-format woven geometry


Fluorocarbon insulation


Large gauge earth


Flexible Noise Reduction sleeving


High performance mains plug fitted with Russ Andrews fuse


Russ Andrews edition Wattgate W320 EVO IEC plug fitted as standard. Wattgate plugs feature Deep Cryogenic Treatment (DCT)
Overall product rating

4.9

/

5

reviewed by

Richard Pickup




26 Dec 2018
Yes, I recommend this product.
"
Excellent Cable, Outstanding Customer Service.
"
So I've had the pleasure of upgrading my headphone amp with a PowerKord-100. I hear a fuller, warmer sound with a bigger soundstage and hitherto unrevealed details. I will be adding more to my system when budget allows.

A word on Russ Andrews customer service. I ordered the cable at full price. Strangely, I received a refund for a portion of the cost via Paypal. Was it a mistake? Unbeknownst to me Russ Andrews were about to begin a promotion, and kindly gave me this forthcoming discount. Now that's outstanding customer service!

reviewed by

Mark Townley




29 Jan 2018
Yes, I recommend this product.
"
Great Upgrade From The Yello
"
After kitting out my system with the YellO power cables I decided to try a total upgrade to the PowerKord 100. I was really positively surprised at the improvement it made, bass is taughter and deeper, with the treble more defined with less splash and hiss, overall the music is more dynamic. I'm now finding myself delving back into my music collection and revisiting my old recordings.

reviewed by

Nathan




03 Oct 2017
Yes, I recommend this product.
HiFi is obviously subjective and very much depends on the equipment you are using and the environment it is in. In my circumstances I have experienced two PK100. I initially bought one with an X6 block which provided a subtle, but worthwhile upgrade with my HiFi being a long term investment, over a standard extension lead. Interested in going further down the RA upgrade route I subsequently purchased another one to directly compare with the slightly more expensive equivalent I was already using from another well known and regarded British cable company. The PK100 was equal to it, in overall sound quality, but provided a slightly more relaxed sound which I preferred. I have recently upgraded to PK500 with astonishing results. That review to follow shortly.

reviewed by

Paul Atkins




23 Jul 2017
Yes, I recommend this product.
"
Significant Improvement.
"
This was my first foray into upgrading my cables. I opted for Russ Andrews as all the reviews seemed very good.
I purchased a PowerKord 100 and x4block with the reassurance of the money back guarantee, they weren't cheap but what is in Hi-Fi land.
Any doubts I had were quickly dismissed as there was an immediate and significant improvement in sound quality, I was genuinely surprised.
Needless to say I won't be using the money back guarantee.

reviewed by

Tony Newman




26 Oct 2016
Yes, I recommend this product.
Having been a customer for about 20 years , I have done a lot of upgrades on my Hifi but not touched my home cinema until now , having connected up the power cord 100 to the blu ray player and the sound now fills the room .

If you are looking to change your system and do not have any Russ Andrews cables cancel the demo at the Hifi shop and buy some Now .

reviewed by

Robert Woolsey




10 Sep 2016
Yes, I recommend this product.
"
Simply The Best System Upgrade So Far!
"
I was a little sceptical about power cable upgrades, but with the 60 day guarantee there was nothing to lose.

I can honestly say this is the best system upgrade so far. Replaced the standard cable for both amp and cd source (audiolab 8200) and have been astounded by the improved soundstage, taught bass and transparent treble resulting.

I will be adding a powerblock and additional PowerKord 100 from the mains socket to input on the block.

I implore anyone reading this to buy, try and listen for yourselves!

reviewed by

Paulito Musica




31 May 2016
Yes, I recommend this product.
the powerkord%2d100%e2%84%a2 uk mains %26 w320 evo Review
Excellent quality product. Worth the money.

reviewed by

Don (from Cannock)




03 Apr 2016
Yes, I recommend this product.
I purchased this cable for use with my Panasonic GT50 Plasma. I have to admit I was sceptical as to whether it would show an improvement. However having given it a few weeks to "bed-in" I am now convinced that there is an improvement in the depth & sharpness of the colours & the black is blacker.