Timbre interconnect with phonos
Upgrade your purchase with these options:
Delivery is charged at cost.

overview
Timbre ... 'the character or quality of a musical sound'

The word 'timbre' means the natural distinguishing sound of a musical instrument. We think it's the perfect name for a cable that will let you hear the true sound of your recordings! It uses the legendary woven geometry and benefits from their highest purity VariStrand™ copper and fluorocarbon dielectric insulation. This all adds up to a level of performance that can compete with other far more expensive offerings on the market –it won't disgrace itself even in higher end systems.

Arguably, Timbre is one of the best value interconnects in the whole Kimber range and therefore makes it into the list of Russ's Recommendations - see above right. Timbre single-ended cable uses custom UltraPlate™ RCA type connectors and Timbre balanced features "studio grade" XLR connectors with silver plated contacts.
Optional Upgrades
We offer a number of additions and treatments to take the performance of your Interconnect to the next level. To find out more, click on the 'What's this?' link next to each icon above right.

Money Back Guarantee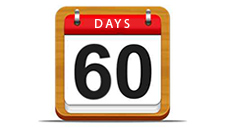 Don't forget! We are so confident in the performance of this product that it is covered by our 60 Day Home Trial with Money Back Guarantee. Buy the product and if you're not completely satisfied, you can return it within 2 months for a refund. For full details
click here.
Specifications
3 Hyper-pure copper conductors
Fluorocarbon insulation
KIMBER UltraPlate™ phonos
Attenuated option
Balanced version with XLRs (no extra cost)

Basic Electrical Measurements
Single-Ended (RCA):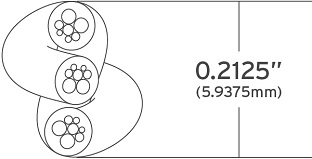 (Cp) parallel capacitance: 62.10 pF / meter
(Ls) series inductance: 0.493 µH / meter
(Rdc) dc loop resistance: 0.057 ? / meter
Balanced (XLR)
(Cp) parallel capacitance: 45.80 pF / meter
(Ls) series inductance: 1.00 µH / meter
(Rdc) dc loop resistance: 0.0822 ? / meter
Reviews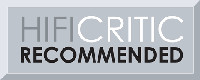 "jumped straight into the reference class at 93 marks. This great cable design is thus highly recommended. Hats off to the MiniZap RFI control technology!" (Timbre fitted with MiniZaps)
Read more about the review
here
---
"Timbre revealed a tremendous amount of the energy and life in all kinds of music. It is also very good at defining the musicians in a specific space; in other words imaging is first class for such a reasonably-priced cable."
Read Jason Kennedy's thoughts on Kimber Timbre
here
---
Attenuation Guide
Is CD overload restricting the sound of your system?
Today, it is all too common for an amplifier's performance to be restricted because the output voltage of the CD player is too high. This can introduce distortion to the sound and restricts the amount of volume control you have. The problem can also occur with other components too, such as DVD/Blu-ray players, tuners, SACD players, MiniDisc players and even, on occasion, turntables!
The solution is to use an interconnect which 'attenuates' the signal from the CD player allowing a much more controlled and better sound from your system.
Find out more about attenuation
here
Overall product rating

4.8

/

5

reviewed by

James




04 Aug 2019
Yes, I recommend this product.
I came on to Russ's website to purchase a 1.5 metre Timbre Interconnect with Minizaps fitted in the cable. WOW!!! Even without burning in, I knew this was the cable for me. As soon as I plugged it in, I had found the sound I wanted and my system has never sounded better.
I am soon buying a pair of Active speakers and selling my passive ones and I am very tempted to buy a pair of 8TC Phono to XLR cables to use with them. With the 60 day trial I know I cannot go wrong with Russ's company.

Thank you, I am a very happy customer.



reviewed by

Gordon Cameron




24 Mar 2019
Yes, I recommend this product.
"
Attenuation Really Works
"
My Cyrus CDi sounded OK, but perhaps a bit forward with my very old Celestions, but when I upgraded my speakers it seemed harsh at times and I only used it when through in the next room working. Sitting and listening meant the turntable. I had exactly the problem described in the attenuation guide and it was cured with one of these cables attenuated at 16db. The CD is now performing as it ought and gets used for pleasure and not just background. Still doesn't sound as exciting as the LP12 though. Wonder how many people out there are upgrading CD players without knowing how to get the best out of what they've got?

reviewed by

Peter Dilworth




17 Jan 2019
Yes, I recommend this product.
"
Timbre Interconnect With Phonos
"
I have been using these cables for about 8 months now. I had the DCT treatment done on them when ordered.
The are fantastic cables, really musical, fast and carry weighty tuneful bass. Great Value!


reviewed by

A. Fothergill




04 Mar 2017
Yes, I recommend this product.
I'll let you into a secret: in my view these are probably the best value cables in the Kimber range, the performance is excellent.

I would also especially recommend the MiniZaps and Super Burn-in, these are worth the extra money, lifting the cables to another level, giving you a wonderfully musical, sweet and natural sound without a hint of edge.

Keep up the good work, Russ and the team!

reviewed by

G.Evans




03 Jan 2017
Yes, I recommend this product.
"
Good Cables ... But Beware
"
Clear open articulate for sure but ...

can suffer from bad RFI and hum pickup depending on system even when interconnecting to a Power Amp. keep away from HDMI , power transformers and mains cables.

Recommended but you have been wared.
Customer Service Reply
Thank you for your review. One of the reasons Kimber's interconnects sound so clear and neutral is they lack a conventional screen which can have a negative affect on the sound quality. We recommend, where possible, keeping interconnects apart from power cables and power supplies.

reviewed by

g gouldsbrough




18 Nov 2016
Yes, I recommend this product.
it opened another world, tight bass, music
seemed to come alive, with more control
absolute magic.