TT-1™ turntable interconnect
Length:
Upgrade your purchase with these options:
Delivery is charged at cost.

overview
Introducing the TT-1™
With every other item of news in the Hi-Fi world being about the rise in sales of turntables, we thought it was about time we added a dedicated phono to phono interconnect to our range of turntable cables.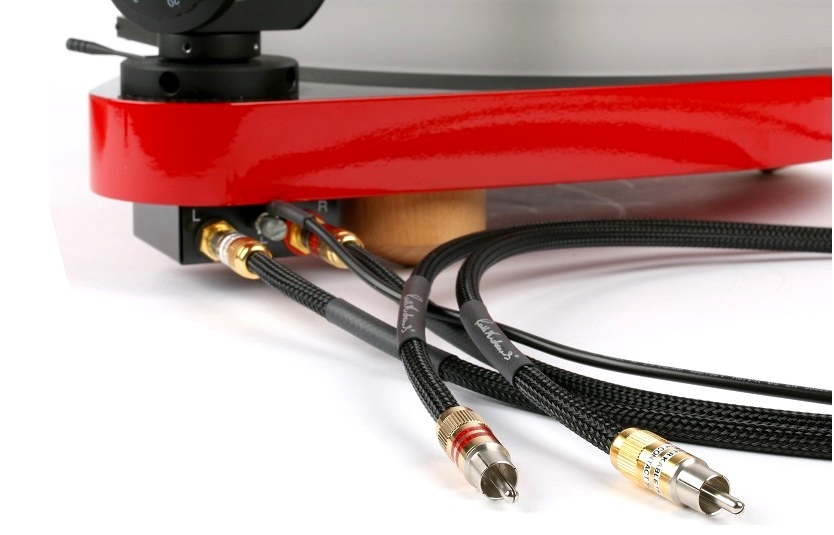 The cable we've chosen for TT-1™ is derived from the Select range of Kimber cable interconnects and is a fully shielded, high-purity copper, coax-based design. Unlike most coax designs which use a solid core conductor, TT-1™ uses a stranded core for optimisation of analogue signal transfer and flexibility. If you have a turntable fitted with RCA Phono sockets*, like the Pro-Ject RPM 5 featured here, use this cable to connect directly to your phono stage.
Grounding
TT-1™ comes with its own, separate 2.5mm² pure copper grounding wire for use where your turntable requires a ground connection through the use of a ground terminal. The grounding wire is terminated with 4mm spades.

Many modern turntables do have one fitted, but not all, so for convenience we include it as a separate item.

TT-1™ Compatibility
The shielded design of TT-1™ means that is suitable for both moving magnet (MM) and moving coil (MC) cartridges. We've also found that the cable works extremely well with valve equipment where the use a shielded interconnect is required to eliminate hum.
Optional Upgrades

We offer a number of additions and treatments to take the performance of your TT-1™ to the next level. To find out more, click on the icons above right.
Money Back Guarantee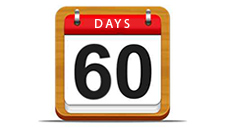 Don't forget! We are so confident in the performance of this product that it is covered by our 60 Day Home Trial with Money Back Guarantee. Buy the product and if you're not completely satisfied, you can return it within 2 months for a refund. For full details
click here.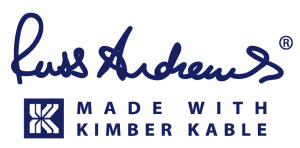 Russ Andrews Exclusive
This product is exclusive to Russ Andrews and is made by us using Kimber Kable. Find out more.

Specifications

Fully shielded
Suitable for Moving Coil and Moving Magnet
Flexible design
UltraPlate™ Phonos
Separate 2.5mm² pure copper grounding wire terminated with 4mm spades


* If your turntable has a cable which connects directly to its tonearm, choose from our range of Kimber and Russ Andrews dedicated .
Review

"The change in sound quality was not just an enhancement, it was a dramatic improvement"
Read more about theaudiophileman review
here
---
Overall product rating

5

/

5

reviewed by

John Kelly




31 Dec 2022
Yes, I recommend this product.
Nicely made. Nice sound to my ears and to be honest that's all that matters. Have used various interconnects over the years. Don't think I'll bother looking (listening) any more. TT1 will do nicely.

reviewed by

anonymous




06 Mar 2018
Yes, I recommend this product.
Improved my Pro ject rpm 5 with greater clarity and the detail this brings out is really good, very involving to listen to.
Highly recommended!


reviewed by

Neil, Shrewsbury




20 Dec 2017
Yes, I recommend this product.
"
Great As A Headphone Interconnect As Well
"
I use the TT1 as an interconnect between CD & a RA Naim Headline. Hi end Headphones I find are susceptible to inteference & benefit from shielded cable. For me the TT 1 is superior to Hero in a headphone system. Thus great value

reviewed by

Garth Carthy




10 Jan 2017
Yes, I recommend this product.
This cable is superb value for money if you really care about hi-fi.
It is much superior to the cable that came with my Project Debut turntable.
I can now hear every nuance of Miles Davis's trumpet!

reviewed by

Pete Bentley




05 Nov 2016
Yes, I recommend this product.
Thay do not come in a velvet lined mahogany box. Thay are not a lurid shade of flourescent pink. They do not have a fancy name like, "Nirvana Shadowfax XR3i'"
They are called TT-1 and although superbly made, they look rather, well, dull.
How am I going to impress friends with these ?
Will just have to connect them and listen to some music.
This is quite good. In fact it is very, very good. Straight out of the, (cardboard) box and the music is more, err, musical and all those other technical terms. The sound is great, ( and will get even better? This Julie Andrews must know something about audio.
Will have to tell my friends that they are made of pure Unobtanium by Tibetan monks and blessed by the Dalai Lama P.O.A.
I mean you cant get sound this good for 104 quid.
Can you ??

reviewed by

MC Gracias




21 Sep 2016
Yes, I recommend this product.
I recently buy a new phonostage, and I was having seriously problems with RF interference. With this cables, problem solved, and I also noticed a huge sound upgrade, more detailed.

reviewed by

Michael Pettett




17 May 2016
Yes, I recommend this product.
As I have been using Russ Andrews mains and interconnect cables for some years, I thought I would try these phono cables on my Thorens deck, not expecting them to be any better then those i have been using, at a similiar cost.
Well, 5 weeks have passed since installing them, so I thought I would change the cables back to my original ones.
Well the difference was so noticible, I swopped them back almost immediately,
The soundstage, clarity,and improvement in bass extension is so noticible with Russ,s cable, like all of the other of his cables, they just work.
So I wont be returning them!

stage

reviewed by

adrian naunton.




25 Mar 2016
Yes, I recommend this product.
I think this is a great value cable. It came out at just the right time for me as I was looking to replace mine. Build quality is good and considering it comes with a very sturdy grounding cable as well its a great buy. Its worth noting the grounding cable is not very flexible and required a bit of patience to fit on my project turntable. Once all cables were in place I had planned to just play a couple of tracks to make sure all was well. It sounded so good I played several albums! Good detailed open sound and worth the modest outlay.