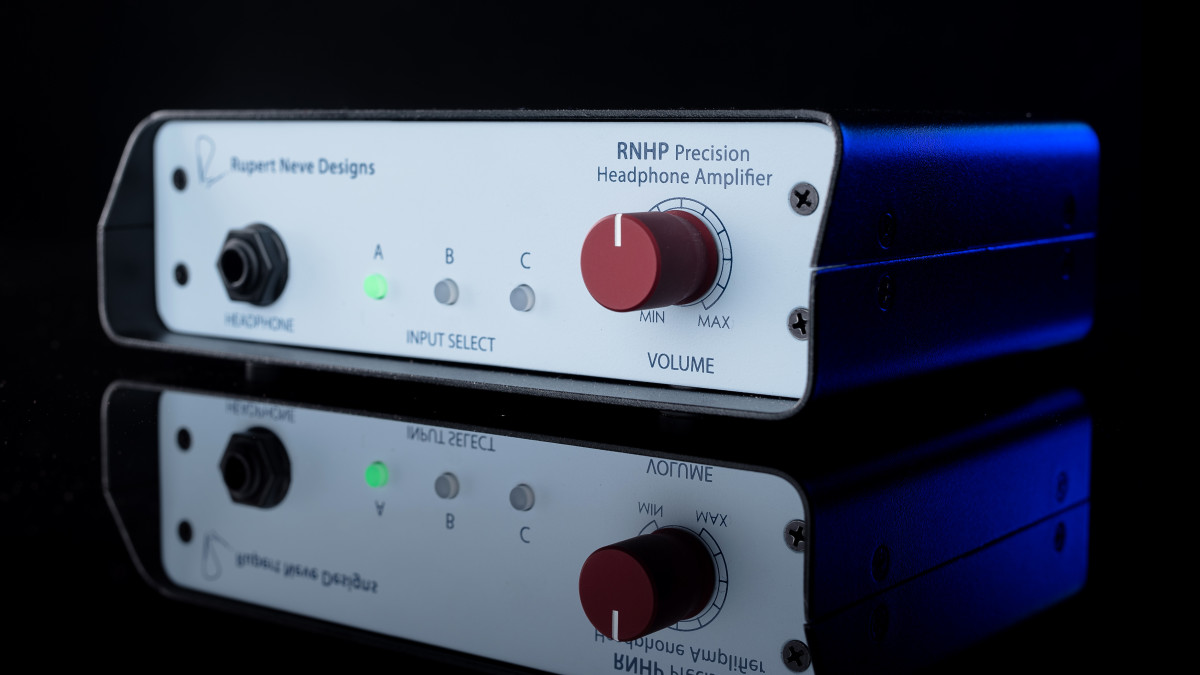 This product has now been superceded by the improved RNHP Fidelice Precision Headphone Amp - click here for more.
Keith Howard writes an interesting piece that can essentially be divided into two parts. Following an initial introduction to the designer, Rupert Neve - of whom he says "enjoys something akin to guru status in the pro audio world" - Keith spends some time reflecting on the aesthetics of the amp.
He clearly thinks that the amp is never going to win any prizes in this department. Indeed, he makes this very clear when he states "the RNHP looks and feels all too like a DIY electronics project". Ouch! I'm not sure I agree with this - notwithstanding the fact that the casework does ring a little, I actually quite warm to its rather refreshing utilitarian, industrial design.

Having lamented the look of the RNHP, the review moves onto the issue of performance. Here, the result is the polar opposite. "Experiencing music via the RNHP", he writes, "helps you forgive its less than elegant demeanour" and he suggests that it does "a fine job... of presenting many types of music in an engaging, edifying and enjoyable way".

Not only that, but "it also shows every sign of being compatible with a broad range of headphones", which is good news for those using more than one pair or if you are considering upgrading at a later date.
Digging deeper into the sound quality of this little amp gets to the heart of its appeal. Whereas some more expensive headphone amps may offer more detail and the ability to extract more information from the recording, you'll be hard pressed to find a more engaging listen.
We have spoken many times about the importance of musicality and the ability, or not, of a Hi-Fi to engage us emotionally with the performance - in essence this is why we listen. To illustrate the point, the review goes into some detail of Keith's reaction when listening to a track called For Lack of Honest Work by Todd Rundgren. This is an emotional track which relates the experience of a working man who finds himself out of work and feeling worthless:
Now that's what a good amp should be doing!

Magazine: Hi-Fi News
Issue: March 2017
Rating: Highly Commended