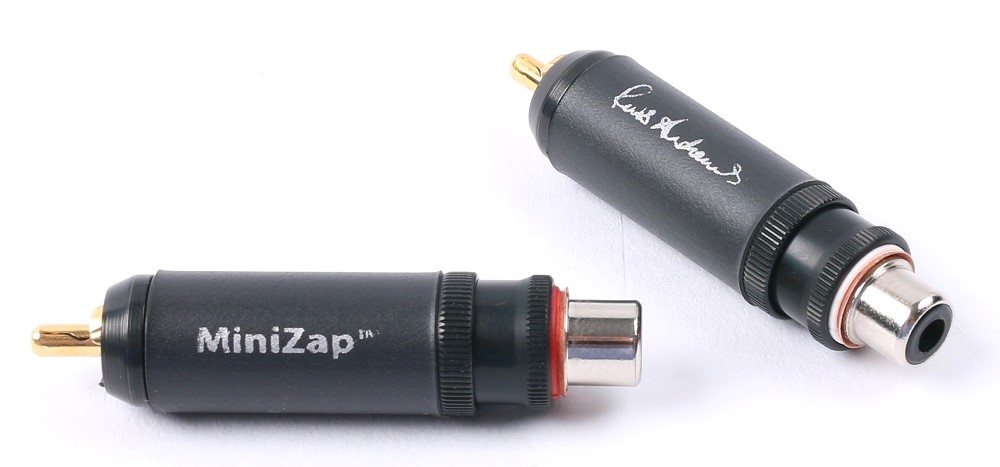 In his review, Paul starts by noting how extensive the effects of various types of noise are on the ability of an audio system to offer a deeply involving musical experience, stating that "It's parasitic, latches on and infuses all variants of hi-fi equipment like a sonic virus and does a great job of masking musical detail, cutting off information to the ears, lowering the performance of the hi-fi as a whole". We'd most definitely agree!

The In-Line RCA MiniZaps under review here are designed to reduce high-frequency RF noise that finds its way into your system via the interface between RCA socket and plug. It's the same sort of tech that you'll find in our RF Zapperators which do a similar job on the interface between speaker cable and binding post.

We have applied MiniZaps direct to Kimber interconnects for a number of years and this is still the most effective way of using them with this type of cable. In-Line MiniZaps have been developed to allow owners of other manufacturers interconnects to benefit from this kind of improvement (or for those with Kimber models who simply want the ability to use them on more than one interconnect, for example).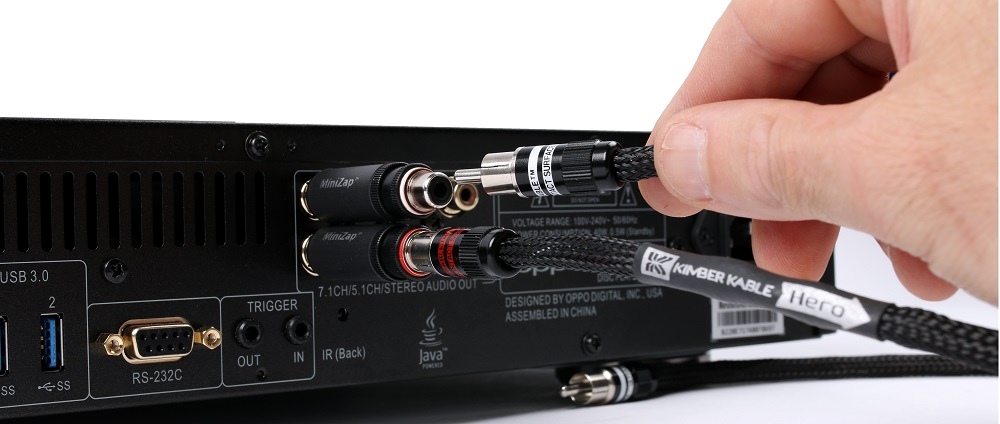 Paul Rigby tested the MiniZaps in two situations; first between analogue components and then in the digital domain.

Connecting both phono stage to preamp and preamp to power amp, he noticed that there were "general enhancements of focus and precision across the soundstage which tightened bass and separated the lead vocal from the backing orchestra. This improved imagery and the delivery of detail".

Was there any down side? Well, yes... and no. Paul felt that the benefits were there to be heard but, in this particular application, for the price he would expect more. However, using the MiniZaps with his DAC he found that "there was a definite and obviously more significant reduction in noise here, right across the soundstage that opened up the midrange and treble, infusing it with air". This lead Paul to conclude that "For some, they could very well be essential. For others? They will improve sound but ... it depends on your situation and set-up".

That seems fair; after all - and as Paul himself points out - that's why we offer our 60-day home trail period. Having said that, I'd also add that this is the case with all Hi-Fi, whether accessories or hardware. For example, even the 'best', most awarded amp may still not work well with the rest of your specific set-up - you'll only know for sure when you try it in your system.

Click here to buy Inline MiniZaps with our 60-Day Money-Back Guarantee

Click here to read the Hi-Fi Choice Review