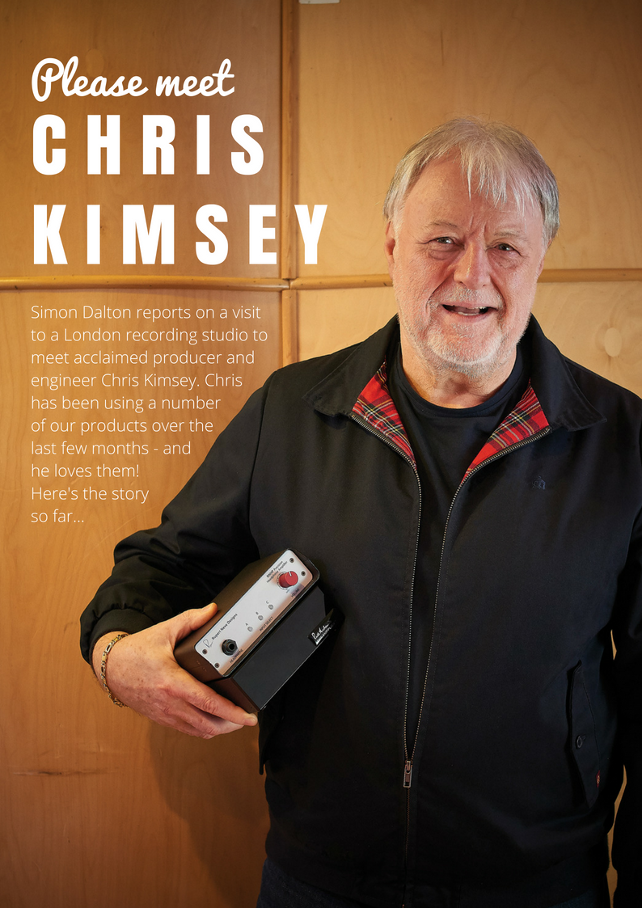 Chris started his career at Olympic Studios in London; engineers from this era are remarkably unassuming, hard-working and full of humour, and Chris is no exception. They learnt their trade by working on a diverse combination of studio jingles in the morning, movie musical and orchestra scores in the afternoon, followed by the sounds of heavier blues and rock & roll music in the evenings and early morning hours.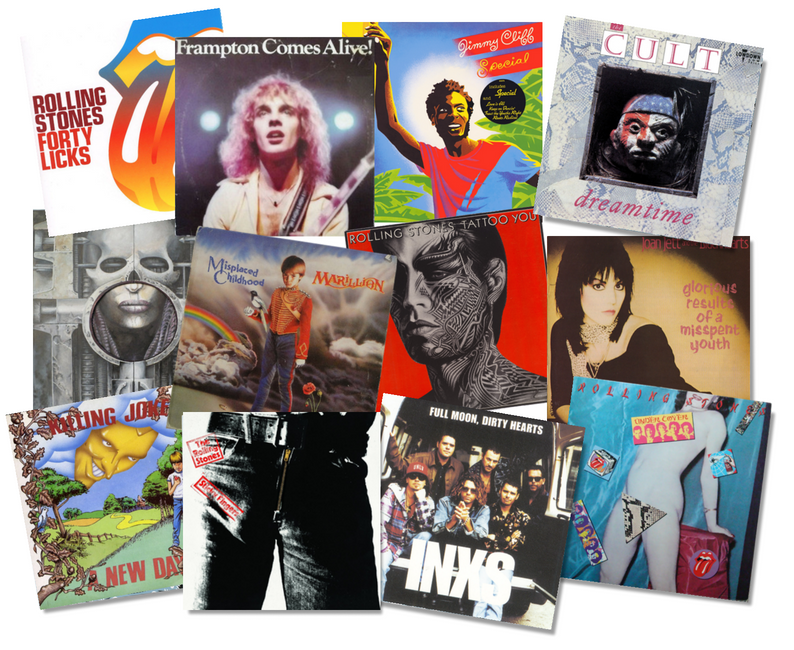 The list of musicians that Chris has worked with over that time is a long one. They include The Rolling Stones (over 25 years), Peter Frampton, Emerson Lake & Palmer, Jimmy Cliff, Yes, The Cult, Duran Duran, Bad Company, Joan Jett, Tom Jones, Deacon Blue and INXS. Oh, and Chris has also mixed live music for The Rolling Stones, Paul McCartney, Elton John, and Cliff Richard & The Shadows. Other projects include 5.1 sound for Elton John, Genesis, and Phil Collins.

As well as his production and engineering credits Chris is also a music writer, singer and musician. He has co-written with Bill Wyman and can be heard on keyboards and backing percussion with The Rolling Stones.



How we came to work with Chris Kimsey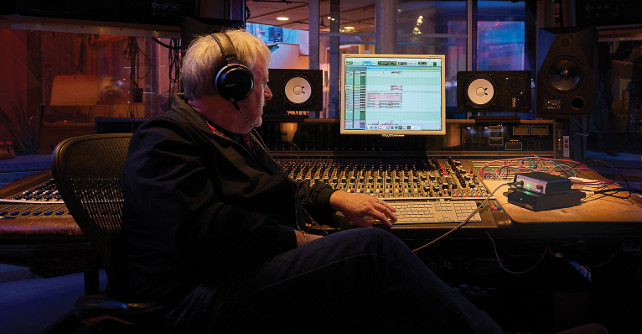 Our association with Chris goes back to last year's Indulgence Show in Hammersmith. Phil Hansen, our PR consultant, is also involved in organising the show (now rebranded as The Festival of Sound). To make the show a little bit different from the norm, it included events for visitors such as live music, a rock photography exhibition and a variety of seminars. One of the guests invited to speak was Chris.

During conversation, Phil happened to mention the Rupert Neve RNHP headphone amp and Chris's ears immediately pricked up. Rupert Neve is a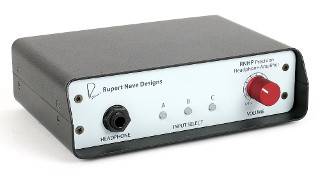 legend within the recording industry due to his pioneering work on pro-audio recording equipment (see panel below) so Chris was very keen to learn more about the amp. We sent him a sample to have a listen to.

Chris enthused: "I certainly was not disappointed. Given Rupert's reputation I have to admit that expectations were high but even so, I really didn't expect it to be this good. It goes without saying that in my job you need to be confident in what you're listening to and the way the RNHP manages to present the music so accurately, in such a natural and organic way, is very impressive indeed."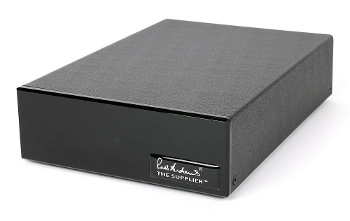 In fact, Chris was so impressed with the way the Neve headphone amp presented music that he immediately offered his services to promote the amp. Needless to say, this more than piqued our interest! We were intrigued though; the power supply that comes packed with the amp is the usual small, wall-wart type. It's much better than the average (Rupert Neve Designs know the importance of power supply quality so they were anxious to source as good a PSU as possible for the price), but there was clearly an opportunity for improvement. We asked Chris if he would be interested in trying out the RNHP with our SupplierDC power supply. "Of course" he replied, "I'd be interested to compare".
So, off went a Supplier with a YellO Power mains cable. We left it a few weeks to let it all burn in before we got back in touch to hear what conclusions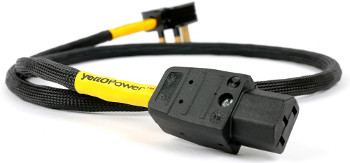 Chris had reached. Again, the results were very positive indeed. He reported that The Supplier had very clearly lifted the performance of the amp. "You know how much I already rated this amp so I was a bit concerned that the different supply might affect its character. The good news is that it's just made it better. Adding the Supplier and YellO Power cable has lifted the performance of the Neve right across the board so that it's giving a lot more of what it was already doing. I couldn't be happier!"

Following the success of Chris's listening tests we agreed that the next step would be to visit him. A date was set for early April when John and Simon would travel to meet him at Eastcote Studios in London.
Eastcote Studios was founded in 1980 and occupies part of a converted warehouse situated off a beautiful hidden courtyard in West London. The atmosphere is very relaxed with a combination of vintage and contemporary recording equipment scattered around the large studio space. We were in Studio One on the ground floor which comprises the main control room, overlooked by three individual recording rooms which can be opened up into one large space.
Eastcote has built quite a reputation since its foundation, winning the 'Studio of the Year Award' at the 2012 Music Producers Guild Awards, and hosting numerous music luminaries in its time, including Depeche Mode, Adele, Brian Eno, Duran Duran, Mark Ronson, Soft Cell and Razorlight to name a few.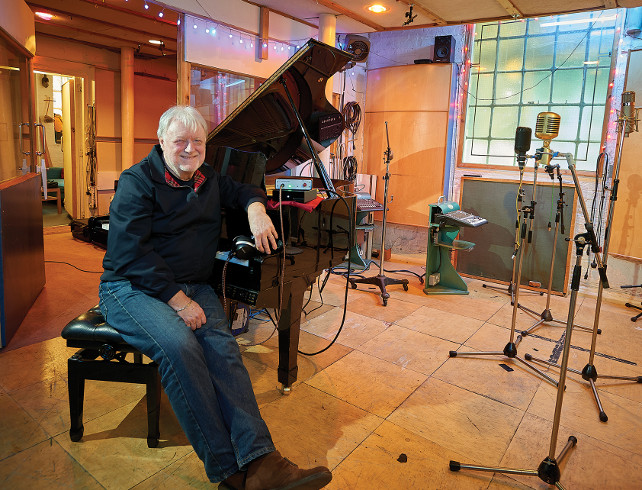 I have to admit, I was a bit nervous. Chris is a guy with a heck of a reputation in production and, although I'd been told how nice he was, well... you hear so many stories about egos in the music industry don't you? I needn't have worried. Chris could not have been further away from that stereotype. What a genuinely nice guy he is and he could not have been more accommodating. The day we arrived at the studio, Chris was working on mixing an album but he had no problem with us moving around taking studio shots whilst he was working and was always available for us when he was required for a photoshoot - a true gentleman.

Having the chance to meet and talk to him also gave us the opportunity to understand just how much he loved the amp and Russ Andrews additions.
"This set-up has completely changed my way of working" he told us. "I've never been able to work on production by just using headphones before. At some point I would have to be in the studio to use the monitors, but since I've had your gear all that has changed.

The quality of the sound from the RNHP with your Supplier/YellO combination is so accurate and natural that I feel confident working with this alone via my iMac. That means I can effectively work from home for much of the time.

I've already completed a couple of projects exclusively using this set-up - something I've never felt confident doing before. I know it sounds like marketing speak, but this really has revolutionised the way I can work!"
Whilst we were there, we also took along our pair of Sony MDR-Z7 headphones fitted with Kimber Axios
cable. Chris normally uses the flagship Sony MDR-Z1Rs which retail at £2000 (compared to £550 for the Z7s) but hearing this lower model with the Axios fitted really impressed him. Plugged into the RNHP his face lit up. "Wow, that's so good" he responded. So good, in fact, that he ordered the same Axios cable to go with his own 'phones!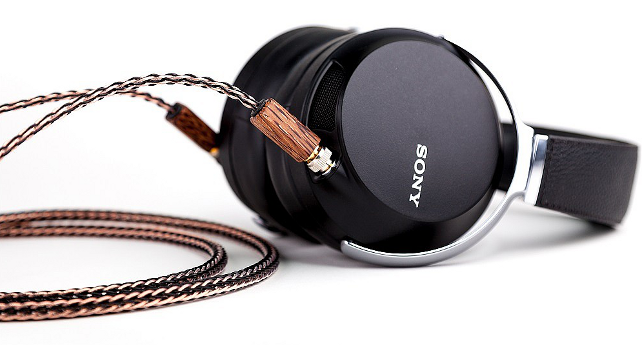 Chris is currently involved in the refurbishment of Olympic Studios, a serendipitous project that takes him right back to where he started. He has always admired the standards achieved at David Gilmour's Astoria Studios at Hampton, but had no idea it had been Russ who'd been involved in specifying and supplying the cables and supports used there. Not surprisingly, then, Russ has now been invited down to advise on the wiring for the new studio! We'll keep you updated on the progress...

Find out more about Chris Kimsey here
Who is Rupert Neve?



At the time Rupert Neve achieved his Technical Grammy Award in 1997 only two others had preceded him: Ray Dolby and Dr. Thomas G. Stockham Jr. (inventor of the CD). This gives you some idea of the esteem in which Rupert Neve is held.

Now a naturalised US citizen, Neve was born in Newton Abbot, UK though he spent most of his childhood growing up in Argentina. It was here that his interest in electronics developed and by the age of 13 he had already started designing amplifiers and radio receivers.

Moving back to England after the Second World War, it wasn't until the 1960s that Rupert finally produced his famous mixing desk - it was to become the blueprint for everything that followed and those original desks are now highly sought after.

According to his entry on Wikipedia, "He was named man of the century by Studio Sound Magazine in 1999, and was selected by his peers as the number one audio personality of the 20th century".

Rupert Neve now heads up the Texas-based company Rupert Neve Designs and designed the RNHP headphone amplifier used by Chris Kimsey.