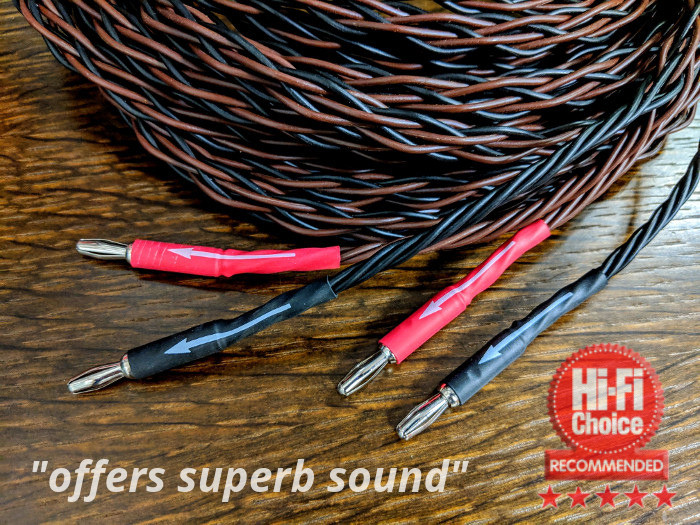 We've spoken before about Kimber's rejection of the 'new for new's sake' approach and the fact that 4PR has changed little from its original 1979 design. It's a simple formula; eight separately insulated wires – four for signal and four for return – woven together in the now famous Kimber weave. It's a formula that simply works.

A Refined Performer.
"Playing Vivaldi's Concerto for Oboe in A minor by Concerto Amsterdam" writes Neville Roberts, "I am treated to a refined performance that is bright, clear and exciting." That's an impressive start for a cable that now comes from just £51.50 for a 1m pair. "Imaging is superb" he continues, "with the oboe in the first movement being well positioned in front of the orchestra, while the string continuo behind the oboe has great clarity and detail". Again, these are the sort of comments you would expect from a fairly high-end cable rather than one from the start of a range.

Moving onto a piece for piano – always a good test for realism and accuracy – Schumann's Piano Concerto in A minor sounds just as impressive: "the piano reproduction is spot on and the bass response of the full orchestra is powerful, extended and tight".

Superb Sound.
These are two good test pieces for any cable, or indeed any piece of Hi-Fi. Complex orchestral pieces can so easily show up inadequacies with greater or lesser degrees of a muddled and incoherent performance. Likewise, piano leaves nowhere to hide for a test piece, highlighting in particular any timing inaccuracies. 4PR passes both tests with aplomb, leading the reviewer to conclude that "4PR is excellent value for money and offers superb sound".

Magazine: Hi-Fi Choice
Issue: March 2019
Verdict: Five stars recommended

Per metre price: £9.50 off the reel
Tested cable: £120 for 2.5m pair terminated with Kimber bananas

BUY 4PR HERE
Please note that we are only able to supply Kimber Kable to addresses within the UK.