length:
Upgrade your purchase with these options:
Delivery is charged at cost.

overview
8TC
"This is a very natural and clean sounding cable and one which brings a sense of warmth that is all too often missing. Fortunately this doesn't mean it lacks definition… Bass is weighty and full and again well timed and the midrange is where the spriteliness comes from. Great performance for the money".
Jason Kennedy, AV Review, 28th March 2006
Doubling the number of conductors of 4TC, 8TC is a natural upgrade for your loudspeakers and represents excellent value. 8TC is available with pre-cut and stripped ends, Kimber 4mm Banana plugs or UltraPlate™ Spade connectors.

8TC is made with Kimber's TCSS VariStrand™ wire - click
here
to read more.
Specifications
16 Hyper-pure copper conductors
Fluorocarbon insulation
KIMBER Bananas or UltraPlate™ Spades

Basic Electrical Measurements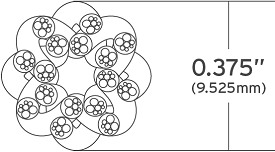 (Cp) parallel capacitance: 346 pF / meter
(Ls) series inductance: 0.09 uH / meter
(Rdc) dc loop resistance: 0.008 Ohm / meter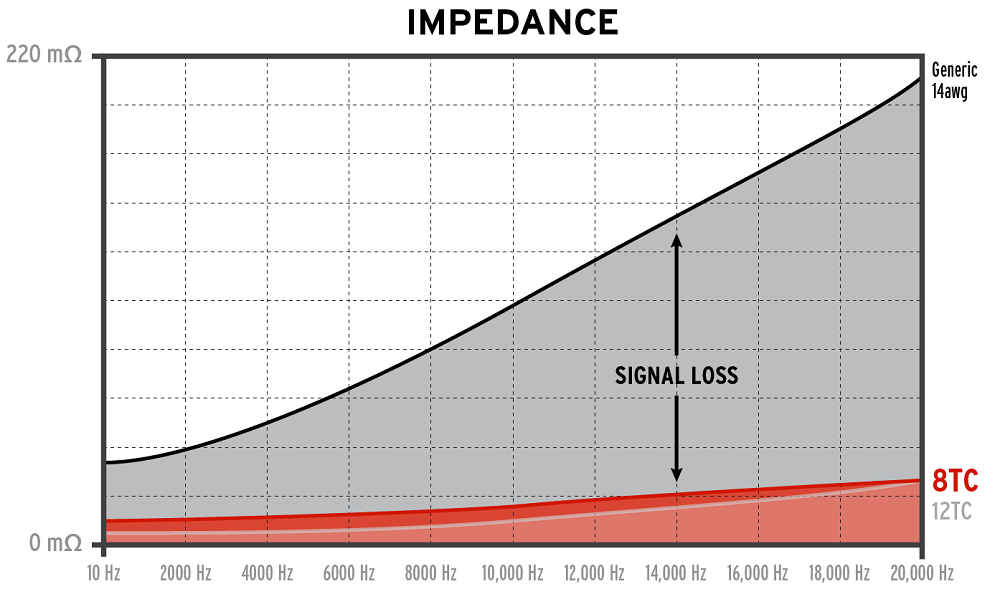 Optional Upgrades
We offer a number of additions and treatments to take the performance of your speaker cable to the next level. To find out more, click on the 'What's this?' link next to each icon above right.


Money Back Guarantee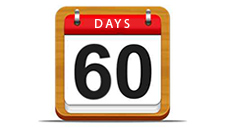 Don't forget! It may be pre-owned, but we're confident in the performance of this product that it is covered by our 60 Day Home Trial with Money Back Guarantee. Buy the product and if you're not completely satisfied, you can return it within 2 months for a refund. For full details
click here.

Reviews

Hi-Fi+ magazine have given one of their coveted Editor's Choice Awards 2020 to Kimber 8TC speaker cable and Kimber Hero analogue interconnect.
---
The Absolute Sound magazine gave both Kimber 8TC and 12TC speaker cables one of their '2023 Editor's Choice Awards'.
---

Stereophile magazine featured Kimber 8TC speaker cable in their 'Recommended Components' Awards 2022.
---
"It digs deep into the low level signals, revealing fine detail that other cables can't get to"
Read Jason Kennedy's thoughts on Kimber 8TC
here
---
Overall product rating

5

/

5

reviewed by

Tony




03 Mar 2017
Yes, I recommend this product.
Just upgraded my centre channel , with this cable to match my main stereo pair . I can't wait till these are run in but the changes is already a massive step up , the three fronts are now as one .

reviewed by

Alan Jacobs




26 Feb 2017
Yes, I recommend this product.
It is difficult to evaluate this upgrade from my 4TC cables because l have also upgraded my amplifier and system supports recently. However, with a couple of weeks of "running in", it appears to me that these cables are just adding to the biggest smile l have had on my face in years. Treble has sweetened up and mid-range seems to be in a different dimension. Old favourites such as the original Beatles Album, "With The Beatles" has so much more going on in the mix than l thought. Other albums from a similar age are also revealing extras in the mix that l had not noticed. Turning to CD and the results are similar. There are echoes, harmonics and atmosphere everywhere. Bass is more detailed with clear definition between the notes. What l am hearing is not a clinical sound but, rather, a full and emotional performance. It is warm where necessary and attacking at the right moments. Things will improve further after some more hours of listening. I may not be available for a while.