Mini Purifier UK SuperClamp
Upgrade your purchase with these options:
Delivery is charged at cost.

overview
Purifying the power to your system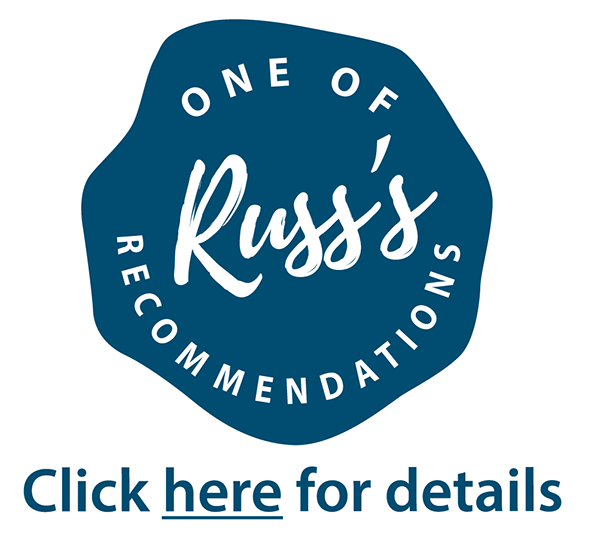 Mini Purifiers are suitable for smaller and larger systems alike; conveniently mounted in a compact plug top, you simply plug one in as close to your Hi-Fi or home cinema as you can (your power extension is ideal) to create a 'quiet area' around your system.

Alternatively, you can use the Mini Purifier to address mains noise at source by plugging one into a spare socket near potentially problematic electrical goods such as washing machines, fridge/freezers computers or Wi-Fi routers.

They are effective even if you are using our Silencers and SuperClamps.
The Technology
The Mini Purifier has been designed to efficiently remove degrading mains noise. It works passively, meaning that they have none of the drawbacks of some other mains filters – drawbacks such as loss of musicality and reduced dynamic range. It is a broadband filter, effective at filtering over a wide frequency range. For the techies amongst you, it is a 'passive differential and common mode inductorless non-resonant harmonic filter'.

Because The Mini Purifier is a passive filter, nothing needs to be connected to it for it to work. It simply needs to be plugged in with the socket switched on.
Reducing voltage spikes
In addition to being an effective mains conditioner, the Mini Purifier incorporates our SuperClamp spike and surge protection to help reduce the effect of voltage spikes. They 'grab' the spike and reduce its intensity. In our opinion, high voltage spikes can raise the background noise level in amplification circuits which is why it makes good sense to try and reduce them.
To maintain their effectiveness, we recommend replacing SuperClamp components every five years. Any product with a SuperClamp can be returned to us for factory replacement of the parts at lower cost than buying a new product. Click
here
to find out more about SuperClamp renewal.
---
Money Back Guarantee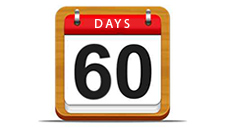 Don't forget! We are so confident in the performance of this product that it is covered by our 60 Day Home Trial with Money Back Guarantee. Buy the product and if you're not completely satisfied, you can return it within 2 months for a refund. For full details
click here.
---
Specifications
Compact, effective mains filter, suitable for small or large Hi-Fi or Home Cinema systems
Integral SuperClamp provides protection from spikes and surges
Dimensions: H:104mm W:60mm D:58mm
Review

"a noticeable subtle drop in background noise with a corresponding improvement in detail"
Read more about the Hi-Fi Choice review
here
---
Overall product rating

5

/

5

reviewed by

Graham Scarisbrick




01 Dec 2021
Yes, I recommend this product.
I recently bought the purifier in the hope it might help with the recurrent hum problem and strange noises my amplifier was making.
It has surpassed my expectations dramatically! The really annoying noises have been totally suppressed and the hum has been 95% reduced with only an occasional hum now which I suspect is down to a poor connection. I could not be happier!
A fantastic product that I wholeheartedly recommend!
Thank you, Russ Andrews!

reviewed by

Clive Holder




28 May 2021
Yes, I recommend this product.
Like many, I've always been sceptical about devices like mains conditioners/purifiers. After taking the plunge, once plugged in, I'm throughly delighted with the results. Every aspect is better. . .soundstage, dynamics, detail, etc. The icing on top of the cake is that it's cured a top end sharpness in my Roksan, Quad system (I have mild tinnitus). Obviously my mains was the culprit.
Don't hesitate. Throughly recommended. Now I'm wondering what extra benefits a Power Purifier could bring? !!

reviewed by

Vernon




20 Jan 2021
Yes, I recommend this product.
"
Mini Purifier/Megaclamp
"
Used both products together and found that the soundstage moved forward and was very smooth and effortless. From solo instruments to large orchestral works everything had more detail.

reviewed by

anonymous




29 Jul 2020
Yes, I recommend this product.
I have two of these, one in my Super Socket by the Hi-Fi, and the other near to the house fuse box.

The Mini Purifiers have added a three-dimensional quality to the overall sound. Cymbals decay convincingly, and complex acoustic instruments convey with more confidence.

Playing John Martyn's Solid Air on CD, I can finally access the tonal depths of Danny Thompson's double bass. Fabulous.

reviewed by

Keith




19 Jul 2016
Yes, I recommend this product.
I have always been sceptical about how much difference a product like this would make but finally decided to try one. After plugging in the Mini-Purifier, I immediately noticed an improvement in the dynamics and clarity of the music which surprised me as I thought that I would probably have to alternate several times between it being connected and unplugged to notice any difference at all.

reviewed by

Peter H




20 Jan 2016
Yes, I recommend this product.
"
A Very Effective 'Tweak'
"
Bought as an upgrade to an elderly 'Purifier', which has been proving its worth for over a decade. Significant improvements 'from the off' with my entire system becoming more revealing! Subjectively, more warmth and spatial separation. On some recordings, there was a shift in balance between instruments, which I've put down to the extra detail which is now available. A/B testing subsequently confirmed that the above-mentioned are all 'perceptually real' changes. The few selected discs I always use for testing (rather than just listening!) are all well-recorded and now just sound 'better'.
Equipment: Arcam/Audiolab/KEF