Upgrade your purchase with these options:
Delivery is charged at cost.

overview
Save 20% on plug 'n' play MiniZaps™
That's right, throughout our Spring promotion, you can enjoy a saving of 20% across the 'Plug-in' MiniZap™ range.
Enjoy these fantastic savings right up until midnight on the 26th April 2023
Click here for all the Spring offers!

Apply MiniZap™ Technology to RCA/Phono sockets.


Designed for use on analogue and digital coaxial outputs.


Also available for DIN and XLR output sockets.
Russ Andrews RCA/Phono MiniZap™
RCA MiniZaps™ are designed to be used on any component with unused RCA output sockets; such as an amplifier, streamer, DAC, Home Cinema amp or TV.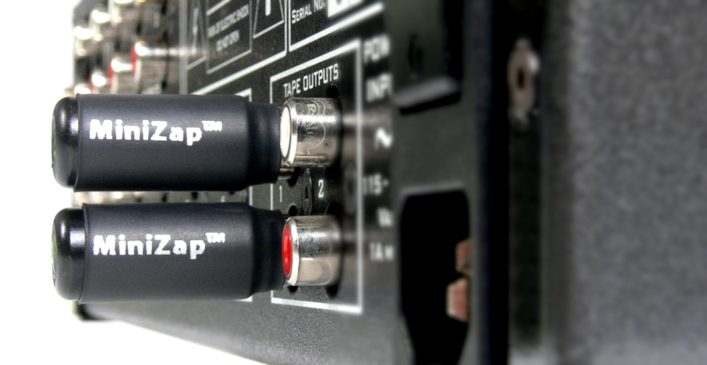 About MiniZap™ technology
MiniZaps use our Zapperator technology. Originally developed to address RF and EM interference in speaker cables, the tech was so successful that we decided to adapt it to combat the same issues with line-level and vinyl-level signals.
Designed by the highly respected audio designer Ben Duncan, MiniZaps use a unique Zobel-type network specifically for use in high-fidelity audio applications. Put simply, they work to convert RF and EM interference to heat, which is then dissipated.
This 'burning-off' of the RFI/EMI noise is extremely efficient and has a key advantage over many other types of filters which simply 'bat-away' interference on the assumption that it will not return elsewhere to cause problems.
Information Downloads
Specifications
MiniZap™ Technology
---
Suitable for RCA analogue and digital coaxial outputs
---
DIN, XLR and USB versions also available
---
Plug into unused sockets to dissipate interference
---
25 year Lifetime Warranty
---
Money Back Guarantee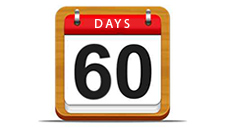 Don't forget! We're so confident in the performance of this product that it is covered by our 60 Day Home Trial with Money Back Guarantee. Buy the product and if you're not completely satisfied, you can return it within 2 months for a refund. For full details
click here.
---
Overall product rating

4.8

/

5

reviewed by

Cliff Perry




27 Apr 2022
Yes, I recommend this product.
"
A Noticeable Difference.
"
I bought a pair of the MiniZaps to try in my system, plugging them into the spare outputs of my CD player. They were left for two weeks to settle in, before I did a 'with and without' comparison. The difference was very noticeable: with the MiniZaps in place there was a much improved tightness in instrumental imaging, openness in the soundstage and lowering of the noise floor. Interestingly enough, those differences weren't really apparent when they were plugged into spare pre-amp outputs: but I guess the results will vary in different systems. They are certainly one of the best value-for-money 'accessory' additions I've made to my system.

reviewed by

Mike Richards




13 Mar 2022
Yes, I recommend this product.
This is my third purchase of mini-Zappa:

One one DAC
Two XLR on pre-amp
And now two phono on pre-amp

There is a "burn-in" period of up to two weeks - there have been two noticeable improvements: firstly the stereo image on TV sound and secondly the improvement in detail. The investment I has not been cheap but is really worth it.

Highly recommended!

Mike Richards

reviewed by

anonymous




02 Oct 2021
Yes, I recommend this product.
"
Exceptional Value For Money
"
I have tried these in the digital out of my NDX2 and Oppo 203. In both cases the difference was immediate with better clarity on vocals, a naturalness to piano music and a more analogue presentation. Now looking to see where else I can add them to the system.

reviewed by

Nathan




17 Dec 2019
Yes, I recommend this product.
I have three of these plugged into the back of my Naim one box system. Two are connected with Russ Andrews RCA to BNC adapters. In my circumstances they gave a very noticeable cleaner and therefore clearer sound. Essential value for money upgrade to squeeze everything you can out of your system. Thanks RA.

reviewed by

Steven Elphinstone




11 Aug 2017
very good cut out some noise lets you hear the music.