Upgrade your purchase with these options:
Delivery is charged at cost.

overview
Save 20% on plug 'n' play MiniZaps™
That's right, throughout our Spring promotion, you can enjoy a saving of 20% across the 'Plug-in' MiniZap™ range.
Enjoy these fantastic savings right up until midnight on the 26th April 2023
Click here for all the Spring offers!

Apply MiniZap™ Technology to XLR balanced sockets


Utilises two MiniZap™ filters per plug


Plug into unused sockets to dissipate interference
Russ Andrews XLR MiniZaps™
XLR MiniZaps™ are designed to be used on any component with unused XLR sockets; such as an amplifier, streamer, DAC, Home Cinema amp or TV.
About MiniZap™ technology
MiniZaps use our Zapperator technology. Originally developed to address RF and EM interference in speaker cables, the tech was so successful that we decided to adapt it to combat the same issues with line-level and vinyl-level signals.
Designed by the highly respected audio designer Ben Duncan, MiniZaps use a unique Zobel-type network specifically for use in high-fidelity audio applications. Put simply, they work to convert RF and EM interference to heat, which is then dissipated.
This 'burning-off' of the RFI/EMI noise is extremely efficient and has a key advantage over many other types of filters which simply 'bat-away' interference on the assumption that it will not return elsewhere to cause problems.
Information Downloads
Specifications
MiniZap™ Technology
---
Suitable for XLR analogue and digital sockets
---
Plug into unused sockets to dissipate interference
---
Mounted in studio grade Neutrik XLR
---
Utilises two MiniZap™ filters per plug
---
DIN and RCA versions also available
---
25 year Lifetime Warranty
---
Money Back Guarantee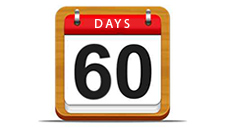 Don't forget! We're so confident in the performance of this product that it is covered by our 60 Day Home Trial with Money Back Guarantee. Buy the product and if you're not completely satisfied, you can return it within 2 months for a refund. For full details
click here.
---