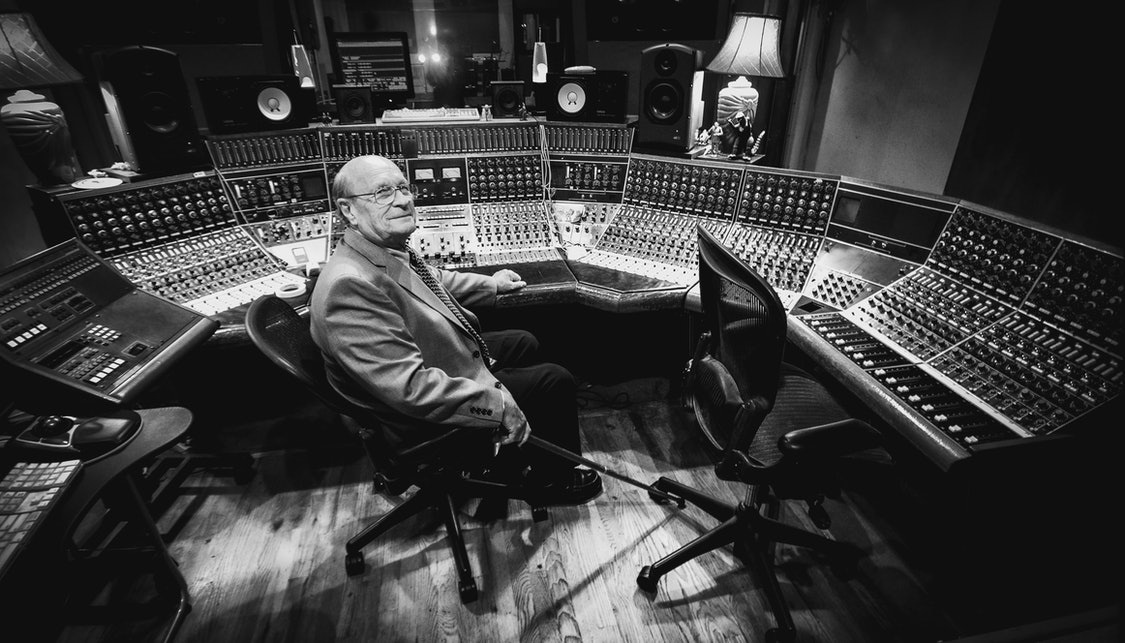 Rupert Neve was born in Newton Abbot in England in 1926 and showed an interest in audio electronics from an early age, building and repairing radios as a boy. At 17, he volunteered to join the Royal Signals during World War II. On returning home after the war his interest lead him to build mobile facilities for choral and public event recordings, also supplying PA systems for events involving Winston Churchill and, the then, Princess Elizabeth.

Following stints working for companies such as Rediffusion and Ferguson Rupert actually set up his first business manufacturing Hi-Fi amplifiers and speakers, an interest which he has recently returned to with the development of the Fidelice range.

But it was with recording studio electronics that he really made his name, designing and developing legendary mixing consoles that have been behind some of the greatest albums of all time. The Guardian's obituary states quite rightly that Neve "was to music what Steve Jobs was to computing and Terence Conran was to design". Dave Grohl of Foo Fighters and Nirvana fame (Never Mind was one of the aforementioned albums recorded using a Neve mixing desk), has been quoted as saying "Neve boards were considered the Cadillacs of recording consoles".

Rupert was recognised through the recording industry and received numerous prestigious awards, including a 'Lifetime Achievement Technical GRAMMY' Award in 1997 and Studio Sound Magazine's 'Audio Person of the Century' Award in 1999. He founded his current company, Rupert Neve Designs, in 2005. According to their website, right up until his death "Rupert remained engaged and passionate about his work, spending most days on a perpetual series of audio electronics projects and continuing to mentor our engineering team on numerous design and development projects".

Our own association with Rupert Neve Designs goes back to 2016 when we championed his foray back into the world of domestic Hi-Fi with the impressive RNHP headphone amp, later to be superceded by the superb RNHP Fidelice headphone amp.

Rupert is survived by his wife of nearly 70 years, Evelyn; five children, Mary, David, John, Stephen, and Ann; nine grandchildren; and five great-grandchildren.
Click here to read a full obituary on the Rupert Neve Designs website:
https://www.rupertneve.com/rupert-neve-obituary/