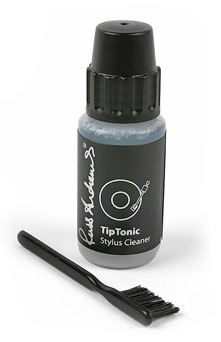 TipTonic Stylus Cleaner.
Starting with our TipTonic stylus cleaner, reviewer Martin Pipe reflected on the importance of keeping your stylus, as well as your records, clean: "any unwanted dirt will come between its tip and the grooves it's tracing, resulting in audible nasties…"

Martin used a couple of drops on the supplied brush and gently worked the brush down from the cartridge end of the cantilever towards the stylus. "TipTonic definitely works" , he says.

Acknowledging that you need a steady hand to use TipTonic, he compares the process to cleaning a stylus with the 'gel' type cleaners (similar to the VP Stylus Duster) which are easier to use. His gel cleaner "gets rid of most of the dirt, but I found that TipTonic was better at removing more resilient deposits".

Magazine: Hi-Fi World
Issue: April 2021
Verdict: N/A

Buy TipTonic stylus cleaner here
Stasis Groove Cleaner Brush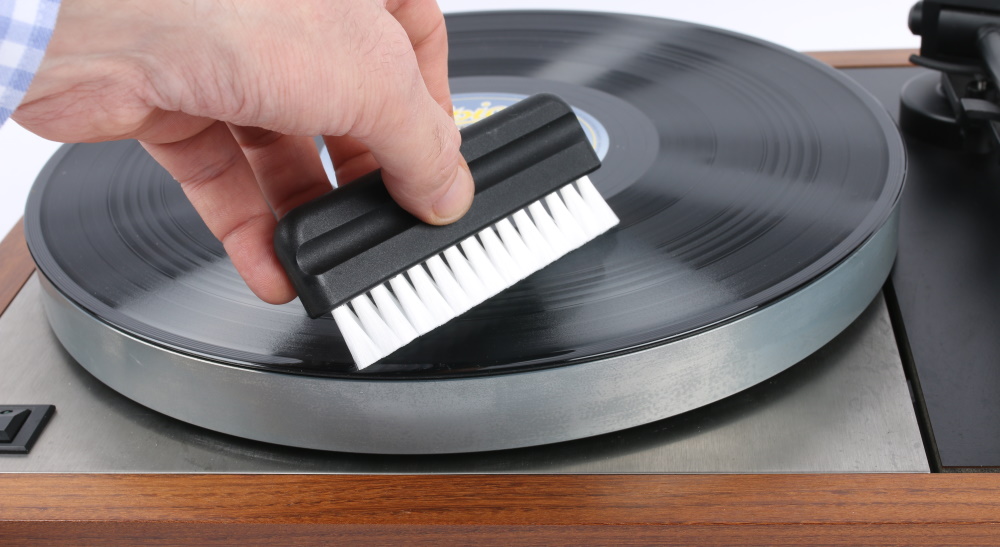 The second product reviewed was our recently introduced Stasis LP brush. Russ was particularly impressed with this brush which can be used wet or dry; it has a satisfyingly-ergonomic handle, with 30- densely packed bunches of 50-micron brushes, designed to get into the grooves of an LP.

Martin found that the brush "performs its duties admirably. Even used dry, it did a sterling job at gently sweeping away dust and hairs from my records".

Martin also tried the brush with a couple of wet record cleaning machines – a Keith Monks and Pro-Ject, and actually preferred it to the brush supplied with the Keith Monks machine. He found the bristles "soft enough to avoid any audible micro scratches and fine enough to penetrate the grooves" and noted that they stayed attached with no stray white 'hairs'.

Summing up, he notes that it "may not be the cheapest of its breed, but it's effective in use and evidently built to last a lifetime".

Magazine: Hi-Fi World
Issue: April 2021
Verdict: N/A
Buy Stasis Groove Cleaner Brush here