Upgrade your purchase with these options:
Delivery is charged at cost.

overview
Russ has been busy working on a new approach to the design of our Torlyte equipment supports and has been investigating ways to improve its performance. Now in its third iteration, his work has seen a fundamental redesign of the inner structure, one which honours the core Torlyte properties of lightness and rigidity, but improves on the strength and stiffness of the Platforms and Shelves.
The latest Platforms are the same width and depth as the original models but now feature a thicker, stronger main platform. In addition, they also feature feature a new type of Jumbo Cone Foot which is wider than the old feet fitted to the original Platform, for better coupling and performance.
Where do I use a Torlyte Platform?
Torlyte Platforms were designed to bring some of the benefits of the full Torlyte Equipment Rack to those of us using conventional equipment racks – they are particularly beneficial when used with those racks with metal legs and / or glass shelves. It's as simple as sitting the Platform underneath your component and on top of the existing shelf, and for best performance, use our Cone Feet between the component and the Torlyte Platform.

Specifications
Lightweight, rigid wood construction
Designed to be used under CD and Blu-rays players, treamers, turntables, preamps and power amps.
Dimensions: W: 440mm D: 345mm H: 50mm (including feet)
Fitted with 3 specially designed low profile wooden Jumbo Cone Feet


---
Money Back Guarantee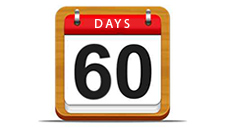 Don't forget! We are so confident in the performance of this product that it is covered by our 60 Day Home Trial with Money Back Guarantee. Buy the product and if you're not completely satisfied, you can return it within 2 months for a refund. For full details
click here.
---
Review

"The music has improved realism and depth, and the energetic double bass playing is clear and elegant."
Read more about the Hi-Fi Choice review
here
---
25 Year Warranty
Torlyte Platforms come with a Lifetime Guarantee - this means we will cover against manufacturing faults and defects for a minimum of 25 years.
Find out more
Overall product rating

5

/

5

reviewed by

Dave Matthews




13 Jan 2023
Yes, I recommend this product.
I bought this seemingly simple platform as my CD Player was stratching the XLR cables so I needed to raise it up a little, I had no idea that it would make such a difference to the performance but wow it does!!! and it looks great too

reviewed by

Dave




25 Jan 2022
Yes, I recommend this product.
I have one of the original Torlyte Platforms under my turntable, but with the current offer (20% off) I decided to try one under my Cyrus CD Transport and Pre-amp/DAC. You WILL hear a difference! Greater depth and spaciousness. I'm hearing detail I've missed before. An excellent upgrade. Two more for the Streamer & PSU, and the mono Power Amps is a no brainer, especially at the current offer price.

reviewed by

Bob Parsons




22 Dec 2021
Yes, I recommend this product.
"
The New Torlyte Platform
"
If you baulk at paying a couple of hundred quid (discounted to £161.25 as I write) for a "simple" three footed platform, just try one, and then ask yourself how much you would need to pay to achieve the same degree of improvement from a change of device.
Extraordinary value, and you WILL hear very real improvement. If you don't, you can get a full refund, but you won't go that route.
WONDERFUL.

reviewed by

Sean




06 Aug 2021
Yes, I recommend this product.
Having tried the original Torlyte and other isolation products I decided to try this generation of Torlyte for my streamer and the associated power supply. The result was very impressive and added authority and exceptional micro detail to the music. I have just received three more platforms for my pre/power/power supply and it has taken the sound to another level.

reviewed by

anonymous




29 Jul 2020
Yes, I recommend this product.
I bought this for my streamer just to try it out as an alternative to another isolation product I'd been using, having moved on my first-generation Torlyte platform to other duties. First impressions when handling the new version is that it's incredibly strong for something so light. I had found my streamer to be strong on precision/detail, if a bit clinical, but not so good with rhythm. Well, the new version of the Torlyte platform has given my streamer a big dose of rhythm, it is so much more engaging than before. The level of detail has increased still further, but now it's layered and textured in a way I've not heard from it before, and there is a level of foot-tapping fun that previously was entirely missing. It was a "so that's how it's suppposed to sound!" experience. The cost of the Torlyte is a small fraction of the cost of the streamer, so I think it's an absolute bargain - highly recommended.