Upgrade your purchase with these options:
Delivery is charged at cost.

overview
Our best fuse ever - The UltraFuse™
With thousands sold since its development, we've been bowled over by the popularity and your positive feedback on the SuperFuse™. Driven by this success, we knew that through the development of the Process Q treatment we could make something even better.

The new process means that we are able to treat 5A, 10A and 13A fuses with a far more sophisticated recipe than we could with our older SuperFuses™, leading to greater performance.
And the result? UltraFuse™ - the best mains plug fuses we have heard.
Specifications
---
Russ Andrews specification 10A mains cable fuse
---
Treated with our unique Process Q™
---
Nickel plated end caps
---
Silver plated, copper fuse wire
---
Length: 25.4mm Diameter: 6.3mm
---
Ceramic body
---
Supplied with DeoxIT Gold wipe
---
Manufactured to BS 1362
---
Excluded from our Lifetime Warranty
---
UltraFuses are available in 5A, 10A and 13A values and are a straight swap for existing mains plug fuses. Unfortunately, our Cable Upgrade Scheme does not apply to fuses and existing SuperFuses cannot be upgraded to UltraFuses. UltraFuses are covered by our 60 Day Money Back Guarantee but as a consumable they are excluded from our Lifetime Warranty.
The Russ Andrews UltraFuse™ is a replacement mains plug fuse designed to be used with our power cables and cables from other manufacturers whose known cable rating is either 5A, 10A or 13A (All Russ Andrews cables are rated at 13A for example, we do not recommend you fit a lower value). They must not be fitted to mains cables whose rating is unknown and you must not fit a higher rated fuse than the rating of the cable. For example, do not fit a 13A fuse to a cable whose rating is 5A or 10A.
They feature a specially-developed version of our unique Process Q. The UltraFuses are supplied with a DeoxIT™ Gold wipe for treatment just before fitting.
What's included
---
One, Single 10A UltraFuse, DeoxIT Gold wipe, 'Fitted with UltraFuse' label, instructions, protective case.
Buying Guide
---
---
Money Back Guarantee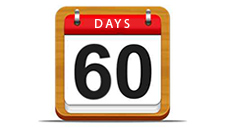 Don't forget! We're confident in the performance of this product that it is covered by our 60 Day Home Trial with Money Back Guarantee. Buy the product and if you're not completely satisfied, you can return it within 2 months for a refund. For full details
click here.
---
Review

"I can instantly perceive clear audible improvements in terms of fullness of sound and overall realism"
Read more about the Hi-Fi Choice review
here
---