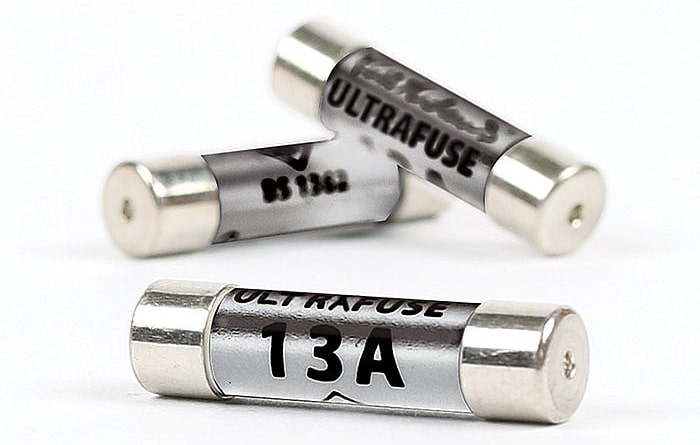 A small part with a big impact



The mains fuse in a cable may seem innocuous and not worth replacing but there are good reasons to do so, whether or not you have already upgraded the mains cable itself. As the reviewer points out: "The problem is that a fuse with poor quality end caps and internal fuse wire can be a potential source of unwanted noise. A good-quality fuse replacement will therefore reduce the risk of another source of noise entering the system".

In addition, it's worth remembering that all the electricity feeding the power supplies in your Hi-fi equipment has to go through that small fuse, so poorer quality components are also likely to raise impedance.



Safety first



Some die-hard audiophiles have tried to address this issue by replacing the fuse with a copper link or similar. Getting rid of the fuse altogether may at first seem a reasonable solution but, as the reviewer points out, this should not be attempted because the fuse is "an important safety consideration for the cable and its connectors and all UK mains plugs require a fuse to be fitted".



Simple and effective



The solution offered by the UltraFuse is both simple and highly effective. The fuse itself is composed of a ceramic body with nickel-plated end caps and a silver-plated copper fuse wire – the fuse then goes through our proprietary ProcessQ procedure, unique to Russ Andrews. For good measure, we include a DeoxIT Gold wipe to treat both the end caps and plug terminals before fitting.

The reviewer states that "to test the UltraFuse I replace the standard 13A mains fuse in the mains plug that supplies power to my audio system's balanced mains transformer and distribution blocks". He does not say whether this cable has been upgraded or is a standard 13A mains cable, although it is highly likely to be the former.

He continues:

"I then go ahead and listen to a range of different music on my system and I can instantly perceive clear audible improvements in terms of fullness of sound and overall realism" , concluding that "although the cost is quite high for a fuse, the UltraFuse most certainly results in audible improvements".

Magazine: Hi-Fi Choice
Issue: August 2021
Verdict: 4.5 stars, recommended


Click here to buy your UltraFuse


We would always recommend upgrading the cable first, rather than fitting an upgraded fuse to an existing standard mains cable. The benefits of upgrading a standard mains cable to one of our PowerKords will certainly outweigh the gains found from fitting an, admittedly impressive, UltraFuse to a standard cable. However, there may be instances where this is not possible, and, in these cases, there are clear benefits to be had from fitting the UltraFuse to a standard cable – just make sure the cable is rated at 13A.