Upgrade your purchase with these options:
Delivery is charged at cost.

overview
Our best fuse ever - The UltraFuse™
With thousands sold since its development, we've been bowled over by the popularity and your positive feedback on the SuperFuse™. Driven by this success, we knew that through the development of the Process Q treatment we could make something even better.

The new process means that we are able to treat 13A fuses with a far more sophisticated recipe than we could with our older SuperFuses™, leading to greater performance.
And the result? UltraFuse™ - the best 13A mains plug fuses we have heard.
Specifications
---
Russ Andrews specification 13A mains cable fuse
---
Treated with our unique Process Q™
---
Nickel plated end caps
---
Silver plated, copper fuse wire
---
Length: 25.4mm Diameter: 6.3mm
---
Ceramic body
---
Supplied with DeoxIT Gold wipe
---
Manufactured to BS 1362
---
Excluded from our Lifetime Warranty
---
UltraFuses are available as a 13A mains plug fuse only and are a straight swap for existing 13A fuses. Unfortunately, our Cable Upgrade Scheme does not apply to fuses and existing SuperFuses cannot be upgraded to UltraFuses. UltraFuses are covered by our 60 Day Money Back Guarantee but as a consumable they are excluded from our Lifetime Warranty.
The Russ Andrews 13A UltraFuse™ is a replacement mains plug fuse designed to be used with our power cables and cables from other manufacturers whose known cable rating is 13A. They must not be fitted a mains cable that is rated lower than 13A e.g. 10A or 5A. They feature a specially-developed version of our unique Process Q. The UltraFuses are supplied with a DeoxIT™ Gold wipe for treatment just before fitting.
What's included
---
Single 13A UltraFuse, DeoxIT Gold wipe, 'Fitted with UltraFuse' label, instructions, protective case.
Buying Guide
---

Money Back Guarantee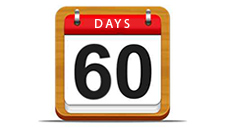 Don't forget! We're confident in the performance of this product that it is covered by our 60 Day Home Trial with Money Back Guarantee. Buy the product and if you're not completely satisfied, you can return it within 2 months for a refund. For full details
click here.

Overall product rating

5

/

5

reviewed by

S Haralambous




17 Apr 2021
Yes, I recommend this product.
..but a totally different listening experience. I am Very familiar with the super fuses. the ultras are from a 'different planet'. a power cord on a Bose music system, from super to ultra. Oh my God.

reviewed by

anonymous




11 Mar 2021
Yes, I recommend this product.
I have fitted a handful of these to my mains cables, and I'm loving the added richness they have created.

The sound is more detailed, bringing about a compellingly transparent listening experience.

It's clear, that the Ultrafuses have elevated the mains cables, to a significantly higher level of performance. A little gem, that makes a big difference.



reviewed by

Nigel Sheepwash




17 Feb 2021
Yes, I recommend this product.
"
Fantastic Leap In Performance
"
WOW! Another product that lifts the musicality of my system. I already have super fuses through out and when i saw the new Ultrafuses i though id give one a try. After all there is the 60 day money back guarantee if i didnt like it. Well it wont be going back, and I'll be ordering more soon. Fantastic uplift in the sound that i wouldnt have believed was possible over the already good Superfuses.

reviewed by

Pete Cable




17 Feb 2021
Yes, I recommend this product.
If I may I would like to add some further words to my earlier review. I've now received further Ultra Fuses and they are now installed in the rest of my system. If I was enthusiastic about the fuse I had fitted in the the Power Chord 100 feeding my cd player I am now almost lost for words trying to find ways to describe the effect these fuses have had on the sound emanating from my system. If there is no such thing as perfection then installing these little items are the nearest thing to it that I can think of. The cost is negligible compared to the enormous lift my system has had and I'm now just going to sit back and listen to music and not my hifi system. A complete no brainer and an essential purchase. Thank you Russ Andrews

reviewed by

Pete Cable




01 Feb 2021
Yes, I recommend this product.
My system is fitted throughout with Super Fuses and I have been well pleased with their performance. However, when the new Ultra Fuse was announced I just had to give them a try. Exercising caution I purchased just one and on receipt eagerly replaced my Super Fuse with the Ultra Fuse in my Power Chord 100 feeding my Musical Fidelity M3scd player. To say that the result was astonishing would be an understatement. This was not a subtle improvement, it was a quantum leap forward. On the first day I spent hours playing many genres of music. In every case I found myself on the edge of my seat thrilling to the sounds emanating from my speakers. These fuses might seem expensive at £65 but when you get an upgrade like this I can only say they are the bargain of the century. I shall now be purchasing more fuses for the rest of my system. I can't wait to hear what that is going to do for my listening experience. Very strongly recommended.

reviewed by

Stewart




29 Jan 2021
Yes, I recommend this product.
I had super fuses in my system which I thought were great so when the ultra fuses came out I replaced the super fuses and I have to say the ultra fuses are brilliant the sound from fuses in my power supply and to my rubicon 6c speakers is unbelievable increase in sound performance, I can only say buy these you won't be disappointed

reviewed by

Dr Russell McInnes




27 Jan 2021
Yes, I recommend this product.
The fuel for your music system is the mains supply. All of this electricity has to pass through the fuse unless you choose to bypass it which is probably in advisable! I previously invested in a complete set of Russ Andrews super fuses. The Ultra fuse gives a huge improvement to all
aspects of the music! The improvements are not subtle! While £65 sounds like a lot for a fuse the improvements are an absolute bargain. Not only recommended but essential. I will be ordering another 9 for my system.