Upgrade your purchase with these options:
Delivery is charged at cost.

overview
Apply MiniZap™ Technology to RCA/Phono sockets


Designed for use with analogue RCA inputs


Superior locking WBT-0110Cu plugs
The Inline RCA MiniZap™!
MiniZaps are an implementation of our Zapperator technology that is applied to interconnect cables… the MiniZap components are wired directly into Kimber interconnects to give the very best performance.
We've now introduced a new inline MiniZap version which works in exactly the same way as the wired version but is more convenient. They come in the form of an inline plug and socket and can be fitted to either end of analogue or digital interconnects and can be used with any interconnects you own, not just Kimber. The advantage of these inline versions is that it makes it easy to benefit from the technology without having to send your cable back for modification.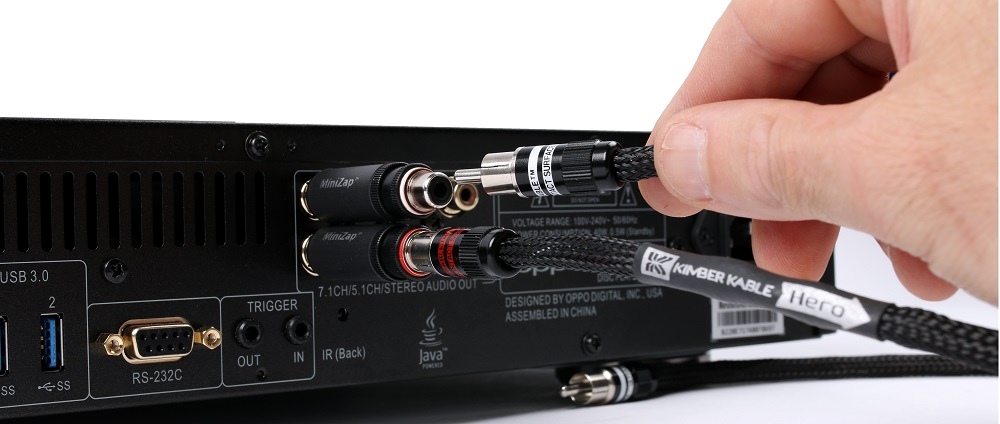 About MiniZap technology
MiniZaps use our Zapperator technology. Originally developed to address RF and EM interference in speaker cables, the tech was so successful that we decided to adapt it to combat the same issues with line-level and vinyl-level signals.
Designed by the highly respected audio designer Ben Duncan, MiniZaps use a unique Zobel-type network specifically for use in high-fidelity audio applications. Put simply, they work to convert RF and EM interference to heat, which is then dissipated.
This 'burning-off' of the RFI/EMI noise is extremely efficient and has a key advantage over many other types of filters which simply 'bat-away' interference on the assumption that it will not return elsewhere to cause problems.
What's included
1 Pair of inline Phono MiniZaps
User guide
Specifications
Zapperator filter mounted in RCA plug
Superior locking WBT-0110Cu plugs
compatible with all single ended, analogue connections
25 Year Warranty
Money Back Guarantee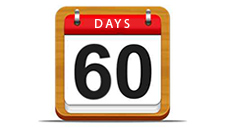 Don't forget! We're so confident in the performance of this product that it is covered by our 60 Day Home Trial with Money Back Guarantee. Buy the product and if you're not completely satisfied, you can return it within 2 months for a refund. For full details
click here.
---
Reviews

"the MiniZaps have a positive effect filtering out RF interference from the audio signal."
Read more about the Hi-Fi Choice review
here
---

"there was a definite and obviously more significant reduction in noise here, right across the soundstage that opened up the midrange and treble, infusing it with air."
Read more about The Audiophileman review
here
---
Overall product rating

5

/

5

reviewed by

DM, Somerset




02 Apr 2020
Yes, I recommend this product.
First reaction on opening box. £210?? Though, to be fair, there must be a lot of fine circuit work involved. And there is always RA's 60 day return policy. So, that's where this was going: Returned to sender"? Well, NO…. It may be an exaggeration to say the effect, in use, is dramatic but it's clear for sure. My system has always been strongest at small scale music: sax, piano, string quartet, chamber orch., jazz group. But these seemed to scale this up: Ivan Fischer's rather wild Beethoven 5- no problem, confirmed with many other recordings at this scale. Then too, Glass's String Quartet 5 (Kronos) was still great, as it was in a version for 4 marimbas (YouTube)- very rich, warm sound. So, highly recommended. And there is always that 60 day fall-back. I was similarly impressed when I replaced my pre- to power-amp cable with Hero-Cu. If you're considering that move, there's an option to add a built-in version of this device. That's the way to do it.

reviewed by

nigel sheepwash




19 Mar 2019
Yes, I recommend this product.
"
Really Does Bring You Closer To The Music
"
I already have the speaker zapperators fitted so know these work. Wanted to upgrade my interconnects with them but was interested in having an in line version. this was as the length of my interconnects is quite tight so an inline version would effectively lengthen them.

fitted them tonight and put in a best of album from my favourite artist. These are tracks I've listened to for 35 years. WOW! what a difference! I was hearing instruments that I hadnt heard there before and backing vocals as well!

Russ Andrews, you've done it again! I shouldnt be surprised, after all the bits I've brought off you over the years I've yet to use the money back guarantee and suspect I never will.