YellO Power USA to W340 figure 8
Upgrade your purchase with these options:
Delivery is charged at cost.

overview


The return of an icon!
We are delighted to have re-introduced the iconic Russ Andrews
yellO
Power™ power cord. Back in the late 1990s, the original yellO cable took the Hi-Fi world by storm; its unique braided Kimber Kable design offered an excellent value power cable which was a huge improvement over the standard power lead supplied with equipment.

YellO fitted with Wattgate W340 Figure 8 connector
To mark our 30th anniversary in 2016, we decided to update and relaunch yellOPower™ which, once again, brought the advantages of an improved AC power supply to the mass market.
yellOPower™ Cable Features

8, individually insulated pure copper Kimber Kable conductors


Kimber's unique woven cable geometry for effective interference rejection


Conductor size is 2 x 13 awg (2.62mm²) for live & neutral


Insulated with PVC


Fitted with Wattgate W340 Audio-Grade Figure 8 connector


Fitted with WATTGATE 5266i connector


Flexible, black Tecflex sleeving, with yellow heatshrinks as a nod to the original all-yellow cable


International wall plug options


Assembled in the UK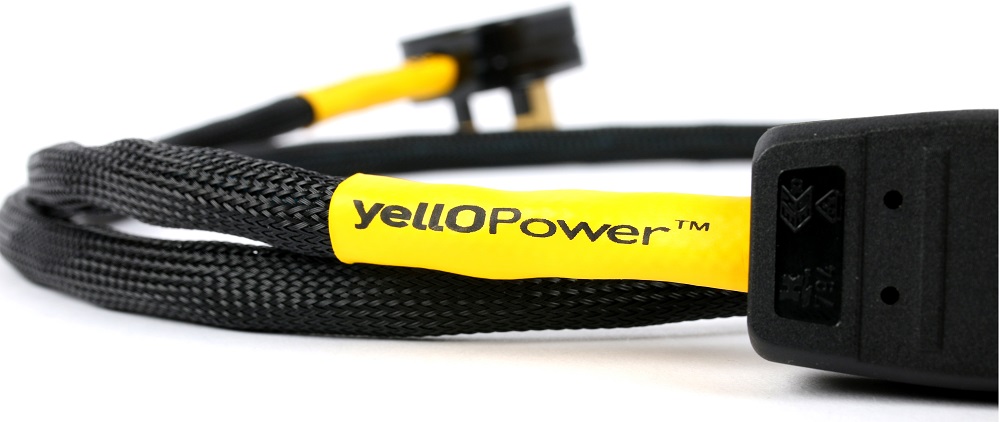 The right connection


Many Hi-Fi and Home Cinema components - such as your DAC, CD/Blu-ray player or music streamer - are fitted with a C7 IEC connector , often referred to as a 'figure-8' plug. The yellOPower™ Figure-8 cable is fitted with a high quality, audio-grade, Wattgate W340 C7 IEC plug to ensure an effective, low impedance connection to your equipment.





Money Back Guarantee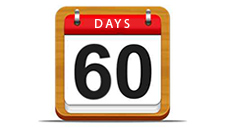 Don't forget! We are so confident in the performance of this product that it is covered by our 60 Day Home Trial with Money Back Guarantee. Buy the product and if you're not completely satisfied, you can return it within 2 months for a refund. For full details click here.




---
Reviews

"for anyone upgrading from stock cables, especially if they own a budget to mid-priced system… yellO mains cables and PowerBar S extension blocks are a great option, which I thoroughly recommend".
Read more about the Hi-Fi Pig review
here
---

"definitely offers significant improvements over the standard mains leads"
Read more about the Hi-Fi Choice review
here
---

"performs with distinction" and "offers a calming, concise and detailed appraisal of music"
Read more about theaudiophileman.com review
here
---
25 Year Warranty
YellO Power cables come with a Lifetime Guarantee - this means we will cover against manufacturing faults and defects for a minimum of 25 years.
Find out more
Cable Upgrade Program
We offer up to 100% part-exchange value when you return your Russ Andrews YellO Power cable and upgrade to a new, higher quality, PowerKord.
Find out more.
Overall product rating

5

/

5

reviewed by

Glyn Hall




12 Aug 2021
Yes, I recommend this product.
"
Yellow Power Fig 8 Mains Cable
"
I have received my very first yellow power fig 8 mains cable for the first time purchase and wow what a difference in sound quality you can hear the midrange and treble and definitely the bass the separation is amazing to here all the different instruments playing brilliant i connected this cable to my Samsung LCD TV and buy god the level in detail and deep deep Black's is amazing to look at on the TV screen you can't tell what colour the water is lol that's how black black it is and the picture is very very stable in motion wise i am very happy with my purchase i will be back for more Yellow power fig 8 mains cable in the forcible future keep up the good work Mr Russell Andrews.