Step 8 - Dedicated Hi-Fi Ring Main.


Overview of Hi-Fi Ring Mains.
Improving the mains circuit that your Hi-Fi or Home Cinema is connected to can bring about a significant increase in sound quality. We have a range of products - from wall sockets to dedicated consumer units and mains wiring - to help achieve the 'ultimate' mains supply.

We've already looked at replacing your wall sockets in the last section so here we roll up our sleeves and get down to the serious stuff - fitting a dedicated ring circuit and consumer unit.
Why Install A Dedicated Hi-Fi Ring Main?
Your existing consumer unit (or 'fuse board') will have a number of circuits serving different areas and functions in your home e.g. one circuit for lighting, another one for downstairs sockets, one for upstairs sockets and so on. We recommend upgrading your mains wiring by adding another, dedicated circuit that only your Hi-Fi system is connected to.

By increasing the isolation of your Hi-Fi from your other circuits you greatly reduce the mains noise problem from household appliances and ensure the best possible delivery of current to your system.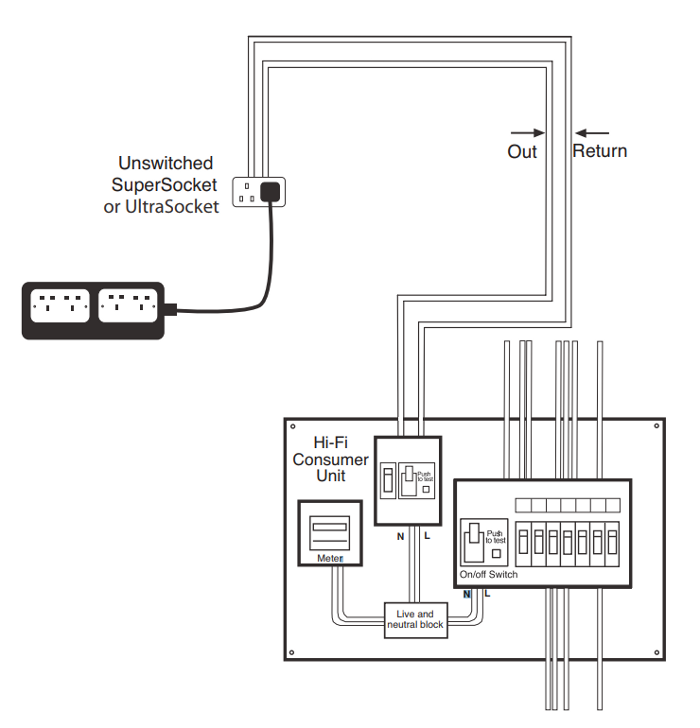 There are two key elements involved in carrying out this upgrade: the consumer unit and the ring main cable. (Please note: the installation should only be carried out by a qualified electrician)
The Consumer Unit.
Over the years we've tested many Consumer Units and we offer what we believe to be the very best-performing 18th Edition Wiring Regulations compliant unit, suitable for wiring one mains circuit.

All parts have been tested and chosen by Russ for their performance; we additionally treat the conductive parts with DeoxIT
®
contact enhancer and the unit benefits from our Super Burn In® Process.

Read more about the Russ Andrews Hi-Fi Consumer Unit here
Hi-Fi Mains Install Cable.
Russ Andrews Mains Install cable uses Kimber Kable's famous woven cable geometry. This is especially relevent in the often longer lengths used on ring mains when normal cable can act as a huge aerial for RFI.

Read more about Kimber Kable here

We have two grades available: the best with the highest purity copper and insulation, and a lower-cost alternative using a slightly different grade of copper and insulation but maintaining the woven design.

Read more about Russ Andrews Dedicated Ring Main Cable here
Insulation Sheathing.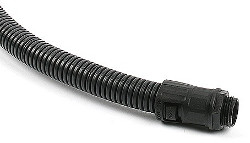 UK Wiring regulations state that ring main cable must be double insulated. This means you must run our ring main cable inside a conduit to comply with the law.

Our insulation sheathing is a tough, robust sheathing for use with our Superior ring main cable. It is available/sold in 1m increments.

Want To Know More?
Russ has put together a comprehensive guide to having a dedicated Audio Ring Main installed - read it by clicking on the image, right.