Upgrade your purchase with these options:
Delivery is charged at cost.

Overview
Why X Blocks™?
Designed by us from the ground up, X Blocks are the ideal choice for any level of system requiring up to 8 sockets. From a small CD player / amplifier combination up to a high-end system, X Blocks allow your system to perform more efficiently and effectively.

X Blocks are hand built to exacting standards by our highly-skilled manufacturing team and are guaranteed* to provide a lifetime of listening enjoyment. They're compact, attractive and versatile: simply choose how many sockets you need, specify your mains cable, then sit back and enjoy better performance from your Hi-Fi or Home Cinema.

X Block features
2, 4, 6 or 8 UltraSockets™.
X Blocks are fitted with our superb, high-performance power sockets to ensure the very best connection. UltraSockets have a very high build quality and, for good measure, every UltraSocket is Deep Cryogenically Treated and treated with DeoxIT® contact enhancer.
Kimber internal wiring.
We only use Kimber's high purity TCX™ copper cable for wiring X Blocks. This ensures full performance is maintained throughout the block with minimum impedance – each socket is optimised so there's no restriction on where high-power components can be plugged in.
Bespoke ABS anti-shatter casework.
We use ABS because of its combination of strength, rigidity and acoustic neutrality. It also keeps the pound-to-pleasure ratio high too!
Silencer™ filtration.
Each X Block is fitted with our highly-rated Silencer mains filter to reduce mains noise interference. It works passively, meaning that it has none of the drawbacks of many other mains filters – drawbacks such as loss of musicality and reduced dynamic range. It's wide-band too, effective at filtering over a wide frequency range. For the techies amongst you, it is a 'passive differential and common mode inductorless non-resonant harmonic filter'!
SuperClamp™ spike and surge protection.
SuperClamps not only offer protection for your system, they also bring sonic benefits by addressing minor spikes and surges that appear on the mains on a regular basis. In our opinion, these high voltage spikes can raise the background noise level in amplification circuits which is why it makes good sense to try and reduce them.
We recommend factory replacement of all SuperClamp components every five years to maintain their effectiveness - click
here
to read more.
10A IEC socket.
X Blocks are fitted with a 10A IEC socket, allowing you to choose the level of mains cable you desire (not supplied). We recommend a minimum of the
Evolution-100 PowerKord™

Not just for use with smaller systems.
Even if you've a bigger system, there are a number of places where you could use X Blocks. Run out of sockets in your
Signature PowerBlock™
? Add more by daisy-chaining an X Block into the spare 16A on the end of your PowerBlock.
You could use it for plugging in sensitive sources such as a CD player or turntable, and connect your amplification into your existing block. Or you could use it for connecting your mains filters and conditioners – such as your
AbZorber™
or
PowerPurifier™
, leaving your existing mains extension for your Hi-Fi components.
Need more sockets?
Click
here
for the X6 and
here
for the X8.
Money Back Guarantee
---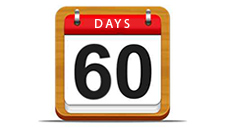 Don't forget! We are so confident in the performance of this product that it is covered by our 60 Day Home Trial with Money Back Guarantee. Buy the product and if you're not completely satisfied, you can return it within 2 months for a refund.
For full details click
here.
---
Specifications
---
4 UltraSocket™ outlets, treated with DeoxIT®
---
Wired with Kimber TCX™ cable
---
Incorporates Silencer™ mains filter and SuperClamp™ for mains noise reduction
---
10A IEC mains socket allows you to connect your choice of mains cable (cable not supplied)
---
Impact and fire resistant ABS casework
---
Dimensions
The 2, 4, 6 and 8 way Height and Depth dimensions of the X-BLOCKS are the same, only the length differs. The height includes the feet and sockets.Height: 65mmWidth: 85mm

2 way length: 165mm

4 way length: 285mm

6 way length: 405mm

8 way length: 525mm
Reviews
Overall product rating

5

/

5

reviewed by

Dr DS Dowling




03 Apr 2019
Yes, I recommend this product.
As technology develops, and equipment starts to sound tired, its natural to want to upgrade HiFi components? To that end, I have started using Bluetooth technology, but there were obvious issues with timing. When you consider the cost of some of the new components, everything was far from satisfactory.

I have an X4 power block and a number of Russ Andrews power cables on another system, which I swapped into my upgraded system. I think we all know the benefits of Russ Andrews products, but I was rather surprised (and pleased) to hear a resolution to the rather irksome timing issues.

reviewed by

Gordon Cameron




23 Mar 2019
Yes, I recommend this product.
The whole performance has been lifted: cleaner treble, better resolution with more detail, much improved soundstage, everything really I'd hoped for only more so. This review is based on an un-modified LP12 majik., Art stilletto 6 v3s speakers. a 1993 Exposure 7 pre-amp with Exposure 6 power supply, Power amp is a Roksan 2. With the addition of the X4 block my system is now noticeably out-performing the shop system on which I auditioned the speakersn and that included 4 and a half grand's worth of valve amp. I did splash out on a Powercord 100 with DCT to connect the X4 to the mains, this I guess is making a contribution to just how much improvement I'm getting. I'm enjoying my new sound so much that plans to upgrade system components are shifted to the back burner. And I'm only 4 days into burn in.

reviewed by

Simon Reynolds




23 Oct 2018
Yes, I recommend this product.
In short: A well worthy investment indeed: Smooth, good depth/extended Bass, good seperation with a detailed sound whilst retaining warmth/not too clinical.
Nothing to do with the sound, but high quality, very well made and aesthetically pleasing too!
Definitely recommended.


reviewed by

Peter Sharples




14 Sep 2018
Yes, I recommend this product.
I have been using a X4 block for several weeks and the improvements are amazing. Sweeter treble, stronger base lines, deeper soundstage. Instruments previously hinted at are now clearly present. This is an outstanding product.

reviewed by

Peter Faulkner




20 Mar 2018
Yes, I recommend this product.
"
Purchase X4 Block Andyellow Power Cord
"
I have recieved delivery of an x4 block and yellow power cord today having placed my order yesterday. Thats very good service. The items are now part of me cyrus and Neat system. I the improvement in sound was immediate and beyond my expectation. I have now decided not to buy a more expensive amp as the quality is so much improved.

reviewed by

Simon Reynolds




28 Dec 2017
Yes, I recommend this product.
As per Review summary, this is a way overdue review!: I have had this X4 Block set up and running for nearly a year now, but because of various other experiments etc. etc have left it until now to leave feedback.
In brief it definitely does (on my system anyway) give a richer, smoother and in places a more detailed sound.
If you try it back to back with your existing extension block with material you know off by heart, I will be amazed if you do not hear the benefits it brings.
I should add it is made well made and although not important sonically, is as a bonus aesthetically pleasing!

reviewed by

Chris Woodall




07 Sep 2017
Yes, I recommend this product.
... was the first disc sampled on setting up the X4 and Yello power cables: Everything was as clear as a... now what's the word I'm looking for?

reviewed by

tony malia




26 Mar 2017
Yes, I recommend this product.
Stunning product, totally removes any harshness from sound, leaves a beautiful rich sound, oozing quality leaving you to listen to a lot of detail and transforms a tv picture 10/10

reviewed by

Roger Farthing




15 Jul 2016
Yes, I recommend this product.
After building work I re-installed my Rega, Elicit R, RP6 and Saturn R & sat down to few disks. It didn't sound right and I suspected the cheap extension block I had to use. I treated myself to an X4 extension block. This arrived quickly and I eagerly spun a disk. Cymbals sounded sharper but I was initially disappointed and decided it needed running in. I opened a magazine but a few tracks later I was no longer reading the mag, I was listening to a snare drum. This was not synthesised as I swear I could hear different weights and placements of strikes plus a fabulously sharp crack on each strike - wow. I was captivated. I have played this album many times but have never appreciated this element with this quality. With some age related hearing loss & really bad Tinnitus, clarity & quality of sound is critical for me. I was already very pleased with my system but it has just got a lot better.